Jaded Tresses Salon is a Full-Service Salon with locations in New York City and New Jersey. Jaded Tresses Salon is dedicated to promoting healthy hair and providing a variety of services, classes, events, and training opportunities.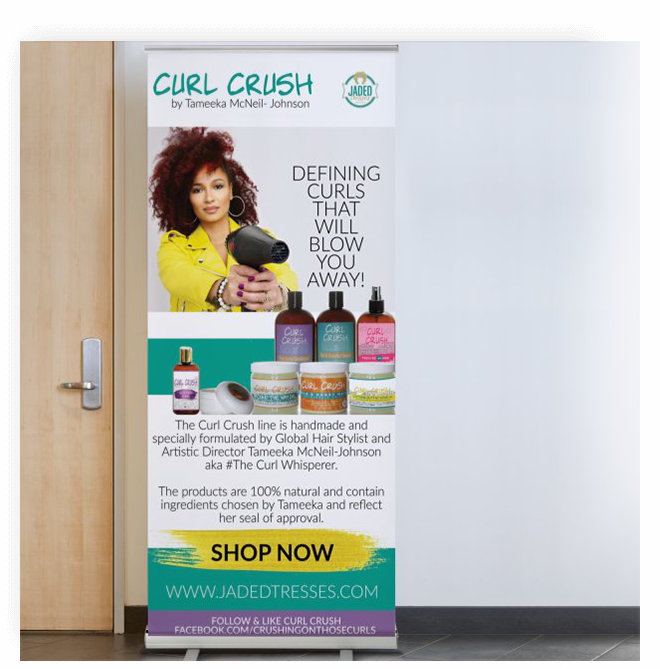 Jaded Tresses came to us ready to launch a clean, user-friendly website with measurable results. Though their previous website had lots of content, it was outdated and they needed a clear Style Concept, Analytic Tracking, and e-commerce capabilities. Overall their website needed a complete overhaul so that it could not only nurture their target audience through the sales funnel but also so it could act as their primary tool to track essential data to operating their business to tighten up marketing, outreach, and conversions.
In the initial process, Jaded Tresses realized a need for stronger marketing, new brand assets; as a result, before building the website, we needed to provide updated brand assets in order to strengthen branding, messaging to customers, and cohesion across website design, email marketing, and social media campaigns.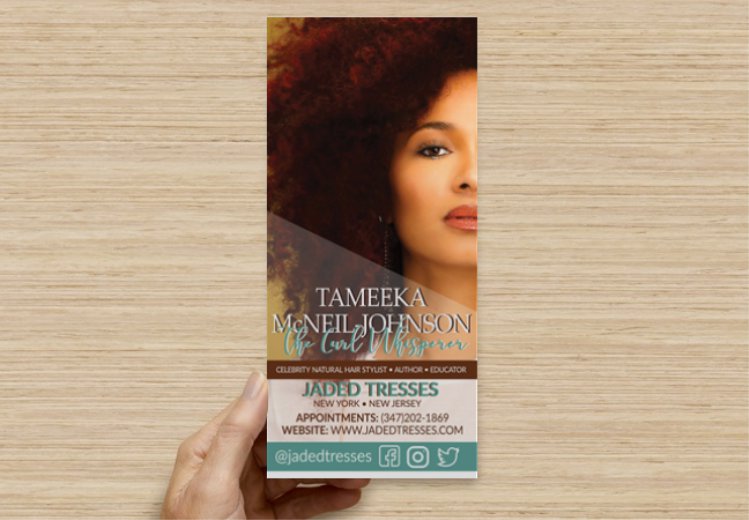 In order to best service Jaded Tresses and provide top quality, cohesive deliverables, Elite Vivant first selected the main aesthetic and messaging points from Jaded Tresses Salon to curate a cohesive design and scheme to implement across all client facing messaging. From there, we created with ideas and collaboration from the salon a new, sleek updated design and aesthetic to implement across all products.
Once the new brand assets were created, we design a user friendly website with clear copy, compelling graphics and images, as well as clear call to actions. This would enable Jaded Tresses Salon to build a trustworthy relationship with their target audience and nurture potential clients through the sales funnel. Additionally, we created an online booking service on their website to streamline appointments and aid staff. Once the covid pandemic hit, we added an additional feature to help their business pivot to the new settings; we built out digital covid intake forms for clients to better schedule appointments and meet the state guidelines.
Simultaneously, we created mini campaigns and email marketing drip campaigns for the studio to drive more traffic to their new website. These would help nurture potential leads as well as help to nurture the potential clients through the sales funnel.
We developed a website structure that would be user-friendly for clients and customers looking to book an appointment, shop The Curl Crush Products, or inquire about events and training opportunities.
During the 2020 Pandemic, Elite Vivant helped set-up Virtual Classes and Online Virtual Consultations to enable the salon to continue generating income during the mandatory stay at home orders. 
Realizing the success of working with Elite Vivant, Jaded Tresses Salon continues to work with Elite Vivant to work on strategy to build the business. 
Latifah is a very multi talented! I have known her for many years, she has done photography for my book(LBBOR), provided makeup for photo shoots for me and has now taken over my website. Since Latifah has been in control of my website and newsletters my website traffic has increased dramatically. My clients are so satisfied with the look as well as how easy it is to navigate through! I honestly am impressed with how she is able to deal with me and my very demanding busy needs for my business. I highly recommend Latifah Abdur, as she listens to your wants and needs for your business and creates an outline of things she would suggest you do to execute the job and gets it done on time! Her suggested views on my field of work has help me grow in so many ways. I am truly thankful.
Tameeka McNeil Johnson
Celebrity Natural Hairstylist | Jaded Tresses Salon