Expert Web Design Services for Consultants and Nonprofit Organizations
Create a website experience that reflects your

brand's personality and impact

, instead of settling for a generic, cookie-cutter approach.
We specialize in creating WordPress, user-friendly, responsive websites that are optimized for search engines and social media. With our client-centric web design solutions, you will effectively communicate your message, engage your audience, and drive results.
Our Elite Experience Approach
With your branding, copywriting, accounts, and workflows set up, we are ready to design and develop your website.
Do you require additional solution steps before beginning your web design project?
If
yes
, the Elite Experience multi-solution approach is perfect for you. This approach avoids skipping steps and ensures the project stays on schedule to help you reach your business goals.
Your words are the voice of your business, and our copywriting services engage your audience and drive results.
Think of it as having a 24/7 salesperson working for you, showcasing your business's benefits rather than using aggressive or manipulative language to convince them to work with you.
During our 2-hour exploration call, we'll discuss your business mission and design preferences and analyze competitor websites to create a fantastic experience for all visitors, with guidance from the Client Intake Questionnaire sent before the call.
To create an effective website that resonates with your audience meaningfully and engages them to take action, we'll conduct extensive research and understanding, including Competitive Analysis, Target Audience Research, and Keyword Research.
We'll present the research and strategy for your website project, and address the key performance indicators, to ensure that we are aligned with your goals and expectations before moving forward.
At the start of your copywriting process, we provide a template to write your copy and create folders to organize existing content, such as blogs, images, and other media. If we are hired to write your copy before the web design, we will begin the process and collaborate with you for your input.
As we build your website layout, we will work with you to implement systems and functionalities that align with your goals and enhance user experience.
Together we will tour your soon-to-be-live website as if you were the ideal client. We highlight and make any necessary revisions during this review before the website goes live.
You will receive a 2-hour WordPress training on the backend of your website before we launch it, along with our 30-day launch strategy to increase website traffic and ensure that your website performs at its best.
We support your business beyond website development with additional services like digital marketing, account management, and website management to help you grow and manage your business effectively.
Our Elite Website Design Experiences
We offer two different experience packages to choose from, so you can find the perfect fit for your needs. Plus, we're here to support you every step of the way, so you can always be confident in your online presence.
Our Web Design Project Timeline is based on Project Scope and your available project assets. 
Multi-Solution Projects will have varying timelines based on deliverables.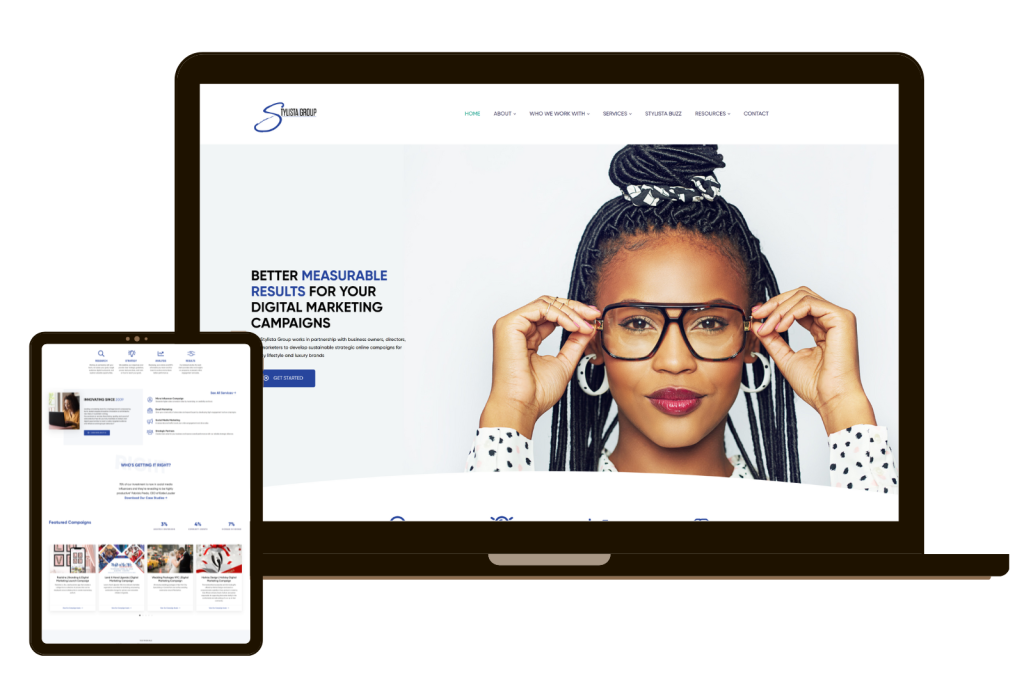 Web Design For Consultants | $3500+
Completion Timeline: 6-12 Weeks
As a trusted partner for consultants across various industries, including finance, marketing, wellness, diversity and inclusion, and operations, we understand the importance of having a website that accurately reflects your unique value proposition.
Our web design package includes everything you need to effectively communicate your brand message, connect with your intended audience, and welcome further exploration.
CMS Platform: WordPress

Domain & Hosting: Clients Responsibility 

Number of Pages: up to 10 pages 

Client 30-minute Progress Meetings: Four 

Copywriting (due before design work starts) 

Web page Revisions: Three

Responsive Web Design

Website SEO Analysis

SEO-Friendly Site Structure

Stock Images: up to 10

Blog Page

Contact Form Integration

Email Newsletter Integration

Social Sharing 

Wordfence Site Security

Google Analytics Setup

Facebook Pixel Installation (setup not included)

Quality Assurance and Performance testing 

30-Day Minor Fix Support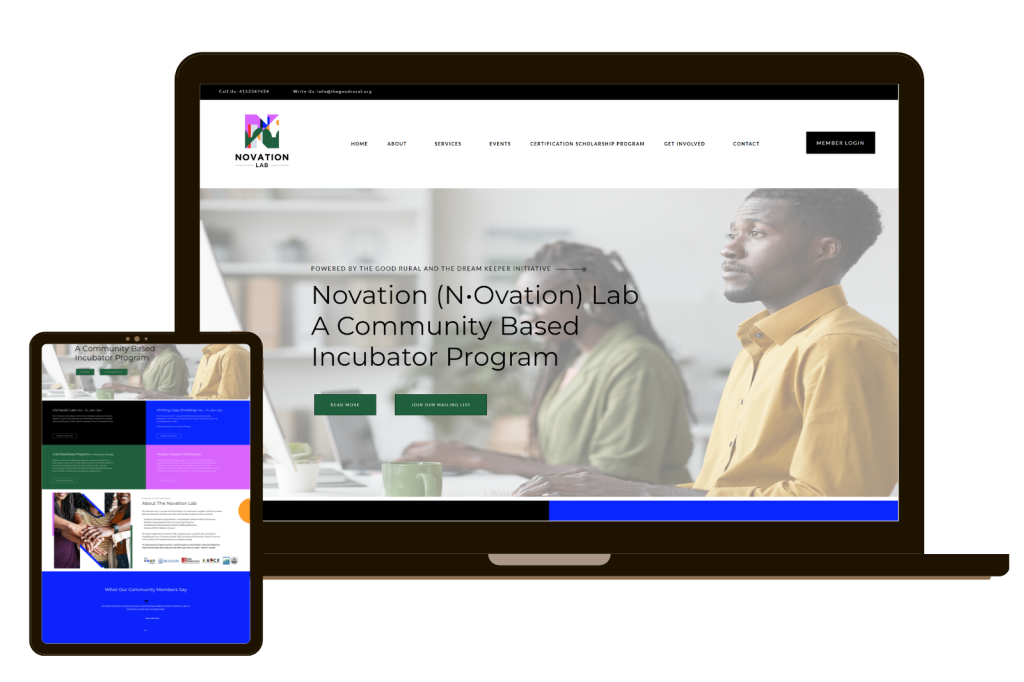 Web Design For Nonprofits | $5000+
Completion Timeline: 6-12 Weeks
We work with nonprofits to help them fulfill their mission of positively impacting their communities and the world.
Our web design package is tailored to meet the specific needs of nonprofits and includes all the necessary features to help you connect with potential donors, volunteers, and beneficiaries. We'll work with you to create a website that showcases your mission, programs, and impact. It would be an honor to be a part of that journey.
CMS Platform: WordPress

Domain & Hosting: Clients Responsibility 

Number of Pages: up to 15 pages

Client 30-minute Progress Meetings: Six

Copywriting (due before design work starts) 

Web page Revisions: Three

Responsive Web Design

Website SEO Analysis

SEO-Friendly Site Structure

Stock Images: up to 10

Blog Page

Contact Form Integration

Donation Form Integration 

Email Newsletter Integration

Social Sharing 

Wordfence Site Security

Google Analytics Setup

Facebook Pixel Installation (setup not included)

Quality Assurance and Performance testing 

30-Day Minor Fix Support
Have a Custom Web Design Project? 
While we specialize in consultant and nonprofit web design, our elite approach is adaptable to any industry. We ensure your website is tailored to your specific requirements and meets your business needs.
A Peak At Our Web Design Portfolio
Experience the Intersection of Creativity and Functionality
Our web design portfolio, is where creativity and functionality meet to deliver exceptional user experiences. We invite you to explore our portfolio and witness our web design projects come alive by clicking on each video below.
Our Web Design Services Can Help Your Business Thrive
I have collaborated with Latifah on several branding and digital marketing campaigns and she has been excellent! She has a knack for listening to the client and coming up with graphic assets that evoke and immediate visceral response.
Looking to up-level your brand? Want to increase your client base? Need an updated website? I'd highly recommend Latifah! She has added polish & professionalism that pushed my company's website to a level that it didn't know was possible!
As someone who has worked with several marketing firms, I really appreciate having Latifah as someone I can go to for reliable marketing services. I enlisted her services in creating a landing page and social media images to promote an up-coming event launch. Latifah went the extra mile making sure that I had my email campaigns set-up to support my launch and created great looking images which were easily editable for my chosen social media platforms.
Frequently Asked Web Design Project Questions
We want to help you make an informed decision about your web design project. By addressing frequently asked questions, we aim to provide clarity and transparency about our process and services so that you can make the best choice for your business.
How long will it take to complete my web design project?
The timeline for your web design project will depend on your website's scope of work and complexity. Typically, a simple website with a few pages can take 4-6 weeks to complete, while a more complex website with multiple pages, functionalities, and features can take 6-8 weeks. We will provide you with a timeline and milestones for your project before we begin.
Where should my website be hosted?
We recommend Bluehost as a hosting provider for your website. Bluehost is a reputable hosting provider that offers reliable and affordable hosting plans, with features such as 24/7 customer support, a user-friendly control panel, robust security features to protect your website from hacking attempts and malware, as well as regular backups to ensure that your data is safe and easily recoverable in case of any issues. 
How much input do I have in the process?
Your input is critical throughout the web design process. We value your ideas and feedback to ensure that we deliver a website that meets your needs and expectations. We will work closely with you and provide multiple design concepts for you to choose from. You will also have the opportunity to review and provide feedback on the content and functionality of your website as we develop it.
Who writes the copy for the website?
We offer both options for copywriting on your website. You can choose to write the copy yourself using our copywriting templates as a guide, or you can hire us to write the copy for you.
Where will we get images to use on the website?
Use your own images: If you have high-quality photos or graphics that are relevant to your website, you can use them on your website.

Use stock images: There are many websites that offer a wide variety of stock images that you can purchase or download for free. Some popular stock image websites include Shutterstock, Getty Images, and Unsplash.
Will I be able to update the site myself when it's finished?
Yes, you will be able to update the site yourself when it's finished. We will provide training to help you understand how to update your website. However, please note that you will be responsible for any errors that occur if you are not in one of our website management plans. We strongly recommend that you back up your site before making any changes.
Will my website include tracking codes so that I can monitor visitors behavior and conversion?
Yes, your website will include tracking codes for monitoring visitor behavior and conversion. We will set up tracking through Google Analytics, and our ongoing website management plan includes interpreting the data and optimizing your website accordingly.
Can you integrate tools like my CRM and Email Marketing into the website?
Yes, we can integrate tools like your CRM and email marketing into the website. However, please note that these accounts need to be set up before we can integrate them. If you need help setting up these accounts, we recommend our account and workflow service.
What do I need to get started on a web design project?
To get started, you need to agree to the scope of work, sign the contract, and pay a 50% deposit. The remaining balance will be aligned with the milestones and start dates outlined in the contract.
How soon can we start?
We welcome new clients in as early as 2 weeks on a 1st come 1st served basis. In the event that we have a waitlist we will open our next available date to the next person on our list. Once the start date is secured with a 50% deposit we begin our onboarding process with intake forms and a schedule project kickoff meeting in person (Los Angeles, CA) or virtually.
Elevating your business through the power of exceptional Web Design
A great website has the power to transform your business. That's why we're passionate about creating websites that look amazing and drive results. In our collaborative approach, we will work closely with you to understand your unique needs and goals and develop solutions that exceed their expectations.