Transform Your Business & Become Unstoppable with our Workflow Design VIP DAY!
A full strategy and implementation-based day where we brainstorm, answer questions, and do the work to fast-track the solutions to the most pressing challenges within your business. 
Available for: In-Person (Los Angeles, CA) or Virtual 
Partner with us and Experience: 
✓ A dedicated day to work on your list of priorities
✓ Improvement in how you deliver results and Impact
✓ More time to do the things that you enjoy
A clear plan of action to elevate your business in just ONE day!
There are many moving parts to successfully running a business; some tasks can get lost, consume too much time, or stop you and your business from running efficiently and effectively.
We provide solutions that utilizes maps, customizable copy and automation tools to manage leads, clients, and priorities.
Below are a few Platforms, Accounts and Workflows we can setup for you. 
* If any platform or account setup is necessary, we will make a recommendation based on your goals. You will be responsible for all platform fees.
How The Workflow Design VIP Day Works
A Workflow Design VIP day will elevate your business by allowing you uninterrupted time to complete 1 – 4 high-priority tasks.
Though the agenda is based on priorities, the day is not deliverable based, as we may discover that some priorities take longer to complete. The goal is to see a priority to its completion and recommend focusing on priorities preferable in the same category or that build upon each other. You will need to book an additional VIP day or half-VIP day if we need more time to complete your priorities. We will discuss your options during our intake meeting before you schedule your VIP Day.
Your Investment is $2500 for an 8 Hour Day
Due to the intensity and brain power usage we only offer 2 VIP Days per month.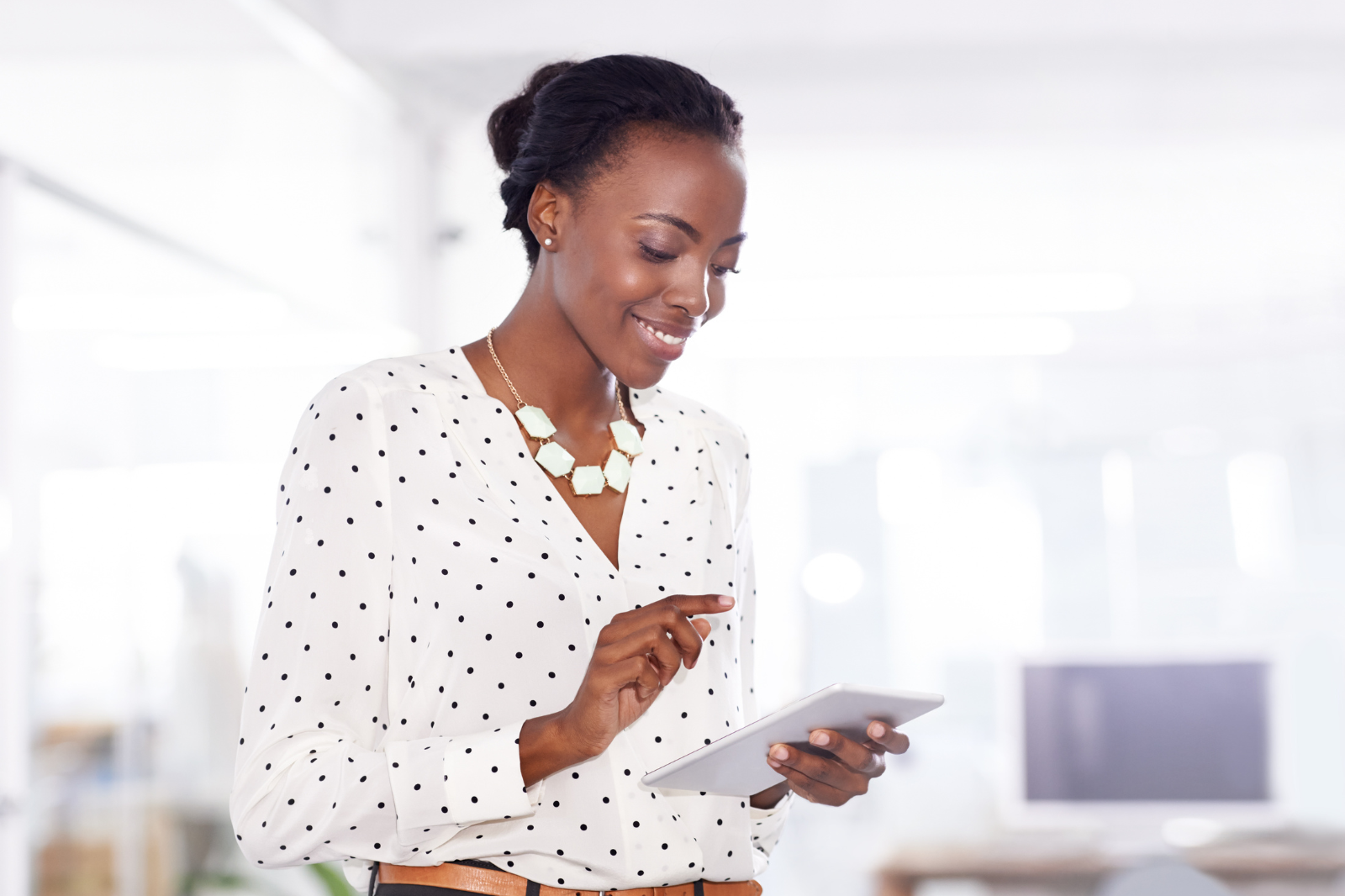 ✓ A Documentation & Organization of anything we worked on
✓ 30-Day Access To Our Resource Library with customizable templates and video tutorials.
✓ 1: 1-hour meeting – 30 Days after your VIP Day.
✓ Automation and Digital Transformation of your Workflows
See What Clients Have Said…
Latifah helped by implementing specific productivity tools aligned with our business goals for us to capture and grow our client base. She not only provided guidance but she engaged with us every step of the way to ensure we were properly trained on how to continue to maintain and grow our business. She is a visionary, a leader, and a professional that goes the distance for her clients to ensure their success.
As someone who has worked with several marketing firms, I really appreciate having Latifah as someone I can go to for reliable marketing services. I enlisted her services in creating a landing page and social media images to promote an up-coming event launch. Latifah went the extra mile making sure that I had my email campaigns set-up to support my launch and created great looking images which were easily editable for my chosen social media platforms.
Workflow Design VIP Day Frequently Asked Questions
Is a VIP day right for me?
A VIP Day is right for you if you are comfortable working in a fast-paced environment that will use a lot of brain power and organization.
Where will the VIP Day take place?
At our main location in Los Angeles, CA (Playa Vista) The address will be provided in your confirmation email. 
Travel and Virtual Options are also available. *Travel fees will apply
What do you need from me?
In order to maximize our time its best that you get everything organized in a shared folder. 
What if I need a review of my process?
If you feel that your processes are no longer serving you when can run through them and find ways to improve them or throw them away and start from scratch if necessary.
How many hours are in A VIP Day?
A VIP Day is 8 hours including lunch. Any unfinished task requires an additional VIP Day Booking.
How do I secure my VIP Day?
A 50% deposit is due at the time of booking your VIP Day to secure date. The remaining balance is due 3 days before your VIP Day. All booking is non-refundable due to the limited availability.
Can I Invite my team?
Yes, if there are process in your company that involve employees, contractors etc... and their input matters the invitation is also extended to them.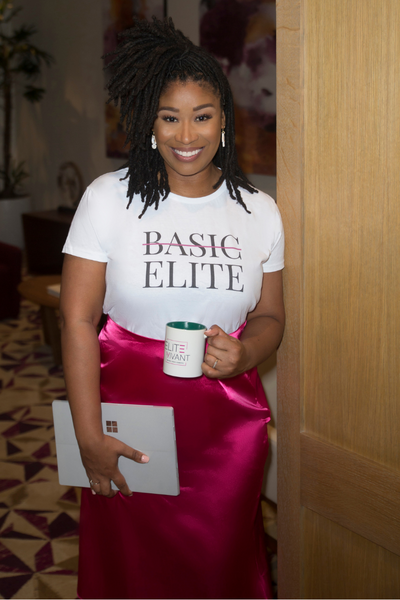 Founder & Brand Strategist of Elite Vivant
Let's map out workflows let lead to SUCCESS!
We're a boutique creative branding, web design and marketing agency that understands that no two clients are alike. We will approach your project with a customized strategy that starts with an in-depth conversation and research to ensure we work from a place of knowledge to achieve your goals and position you and your brand among the Elite.
Our People Make Us Special. When you partner with my team and I, we bring over ten years of experience and the lessons "mistakes" that have helped us grow and evolve to create a space where resilience, grace, and getting it done all live in harmony. We are not team no sleep – nor mass confusion, and we don't want you to run your life and business that way either.
We strategize for a broader scope of your business objectives through our streamlined processes and abilities to specialize in branding, web design, brand content, and workflow design. Our #1 mission is to ensure cohesiveness throughout all your marketing channels and a better way to run your business. We are ready to get started if you need us for one-time support or ongoing as part of your growth team.
An ELITE Experience = SUCCESS
Click each section to learn more. When you agree that our expertise and experience are for you, we invite you to fill out our dream client application at the bottom of the page and start the journey to a better way to do business.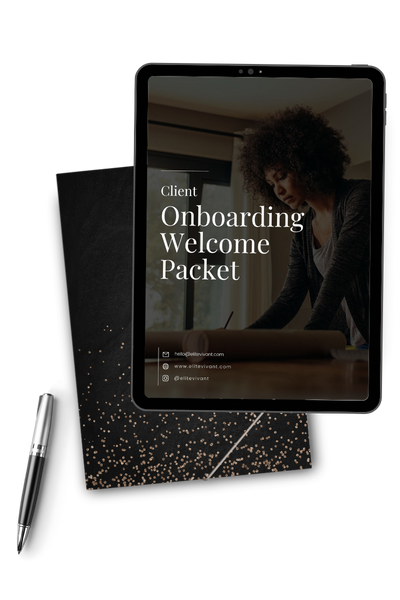 Reap The Benefits of a Workflow Design VIP Day!
To get started, we need a clear idea of where you are and if we are the right fit to help you get where you would like to go.
Complete the form below, and you will be taken to our calendar to schedule a consultation.
Grab a Resource & Solve One Problem!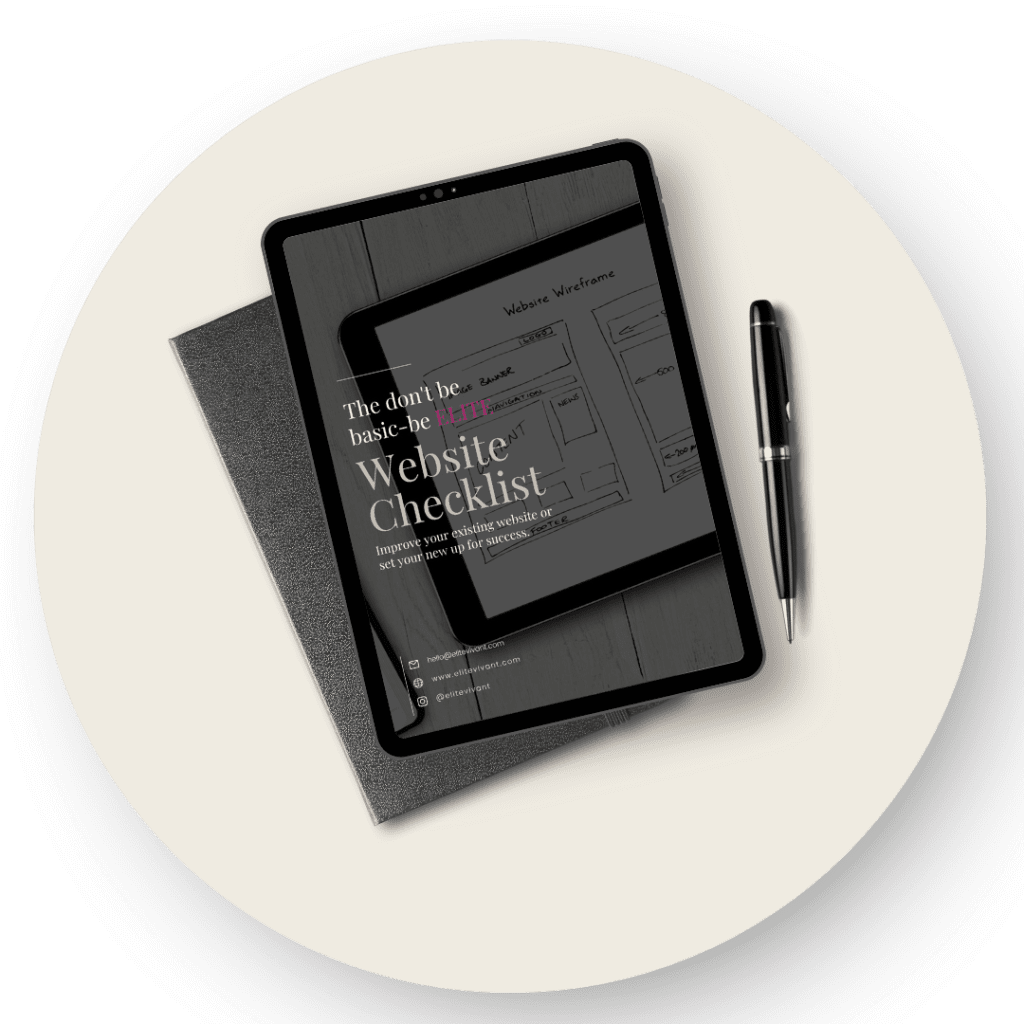 Download this Web Design Checklist for insight on how we can help take your web design project to the next level.
Once your potential customer makes it to your website, it's vital to make the web design and copy as simple as possible to guide the potential customer through the sales funnel!