Your Go To Branding, Web Design and Marketing Team
We will Unlock Your Brand Potential so that you can grow your business 
We empower service based entrepreneurs and nonprofits with effective brand identity, web design, and marketing strategies to help them make a positive difference in the world. With our help, you will be able to build a strong, recognizable brand that resonates with your target audience and drives results.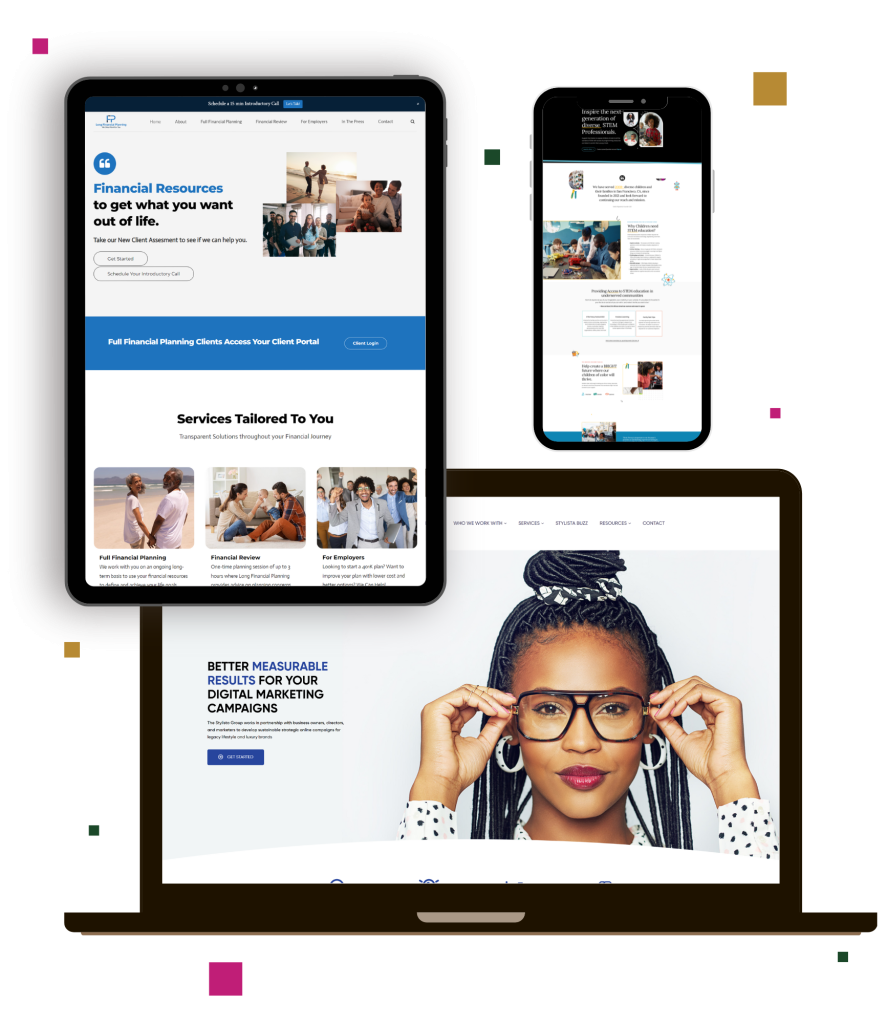 OUR CLIENTS HAVE BEEN SEEN IN:
The
BEST 
decision you will make for your business growth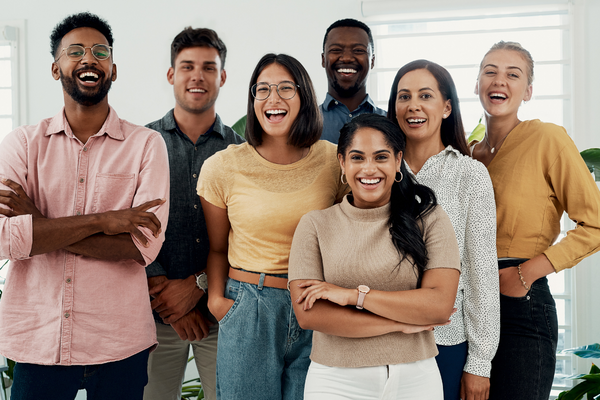 Ideas-driven, Resourceful, Creative.
From Idea to Launch and  Beyond…
We are Elite Vivant, a boutique agency for service-based entrepreneurs and nonprofits. Our team is all female (and fabulous) and we work to help our clients create a consistent and authentic presence that builds trust and strengthens connections with their audience. 
We're passionate about helping others succeed, we provide high-quality branding, copywriting, accounts & workflow, web design and digital marketing services, so you can focus on what you're best at – running your business! Let us show you how to get the results you want with our experienced team of experts.
Here are a few qualities we share with the clients we best serve
Ideas-driven, Resourceful, Creative.
The Elite Services Designed To help You THRIVE
Discover your business's full potential with our value-adding project solutions. Every step matters when building a business, whether you need a singular or multi-project approach. Let's create the blueprint for your success and ensure every decision propels your business forward.
The Full Elite Experience
Our Full Elite Experience is a multi-solution approach to your project, ensuring that each step is carefully sequenced and prioritized to deliver exceptional results that meet your unique business needs.
Brand Identity & Collateral
Transform your brand image and captivate your target audience with our comprehensive Brand Identity & Collateral service, featuring logo design, visual branding, and collateral development
Effectively communicate your message, value, and story with high-quality, engaging, google loving copywriting for your web pages, sales materials, and email campaigns to drive action.
We take the hassle out of setting up suitable systems, accounts, and workflows for your business, helping you optimize your operations to ensure everything runs smoothly and efficiently.
Get a website that looks great, performs optimally, and gives you the results you're looking for. Our website design service strategically builds your online presence, following the latest best practices and industry standards and focusing on the overall customer experience.
Resonate with your target audience with a comprehensive digital marketing plan and implementation that delivers results, increases brand awareness, and drives long-term growth for your business.
We work with service-based entrepreneurs and nonprofits like you!
We understand the unique challenges that come with running a service-based business or a nonprofit. To ensure the best results, we prioritize collaboration and streamlined processes. This makes it easier for us to lead projects and keep everyone on track, while also providing our clients with open communication and guidance through the project life cycle so they can get the outcomes they have been aiming for.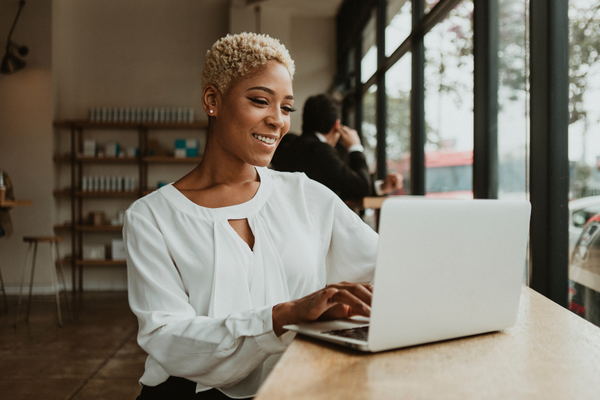 Service-Based Entrepreneurs 
We help consultants, financial advisors, coaches and small business owners that provide services to other small businesses and consumers with branding, website, and marketing strategies. We help them build a strong brand for their business using lead generation marketing techniques and a interactive website that helps customers learn about their services and makes it easy for them to book appointments, join their mailing list and much more!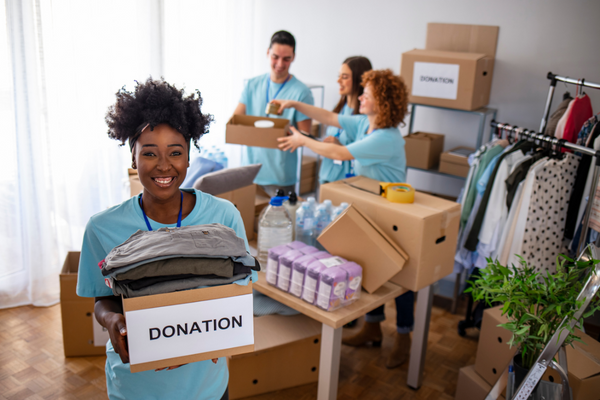 we understand the power of Nonprofits to make a real difference in their communities. We proudly help these vital organizations reach greater heights by providing services like branding and website design & development as well as marketing strategies that successfully attract volunteers, customers & donors. On top of it all -we work with them every step of the way to develop efficient internal processes so they can produce maximum impact with ease!
Client's Testimonial & Reviews
Hear From Clients Who Have Experienced Our Elite Impact
By investing in their business with our branding, web design and marketing strategies, we've helped countless clients unlock success. Hear from them about the positive impacts these initiatives have had on their lives!
Latifah's attention to detail and ability to multi-task, while making you feel as if you're her only client is a true client. She was very patient with me and flexible with her schedule as well. What I enjoyed most about being Latifah's client was her creative suggestions, professionalism, and her captivating personality. Looking forward to working with Latifah in the near future.
She helped by implementing specific productivity tools aligned with our business goals for us to capture and grow our client base. She not only provided guidance but she engaged with us every step of the way to ensure we were properly trained on how to continue to maintain and grow our business. She is a visionary, a leader, and a professional that goes the distance for her clients to ensure their success.
Latifah helped out significantly with my grand opening marketing strategy and party for my fitness studio. She was organized, creative, communicative, and effective! We increased our membership base by nearly 20% on our grand opening day because of her marketing efforts, and the amazing party she helped us plan and execute!
Get inspired by our real-life case studies & see what is possible.
Find out how our successful branding, web design, and marketing strategies have enabled other entrepreneurs to increase their visibility, gain customer trust, build their credibility and grow. With our help, so can you!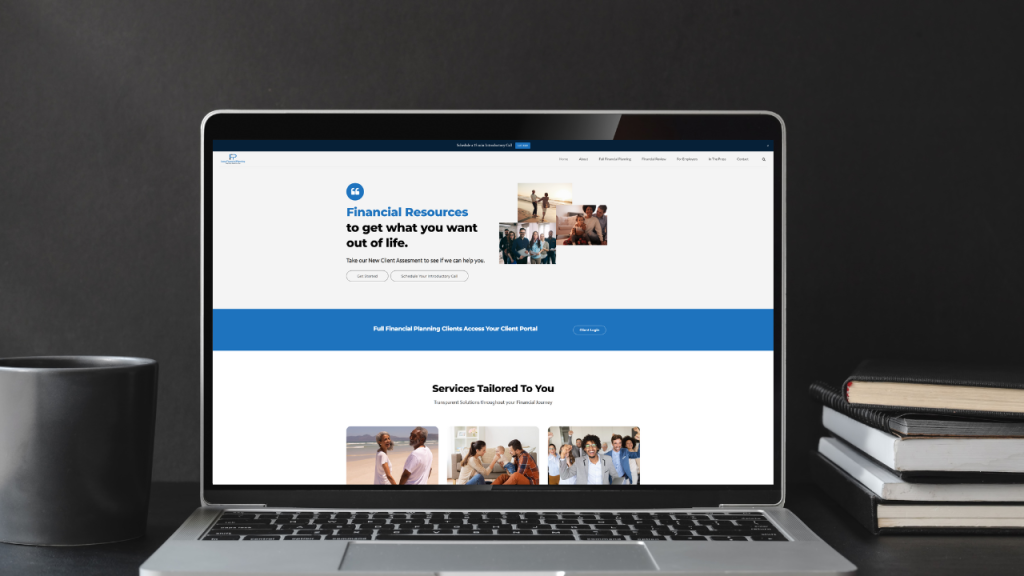 Rebranding For Financial Advisor 
Elite Vivant worked with Long Financial Planning to develop and implement a comprehensive rebranding package. This included designing a new logo, updating the website, and implementing a quiz that prospects could take to understand more about their financial needs.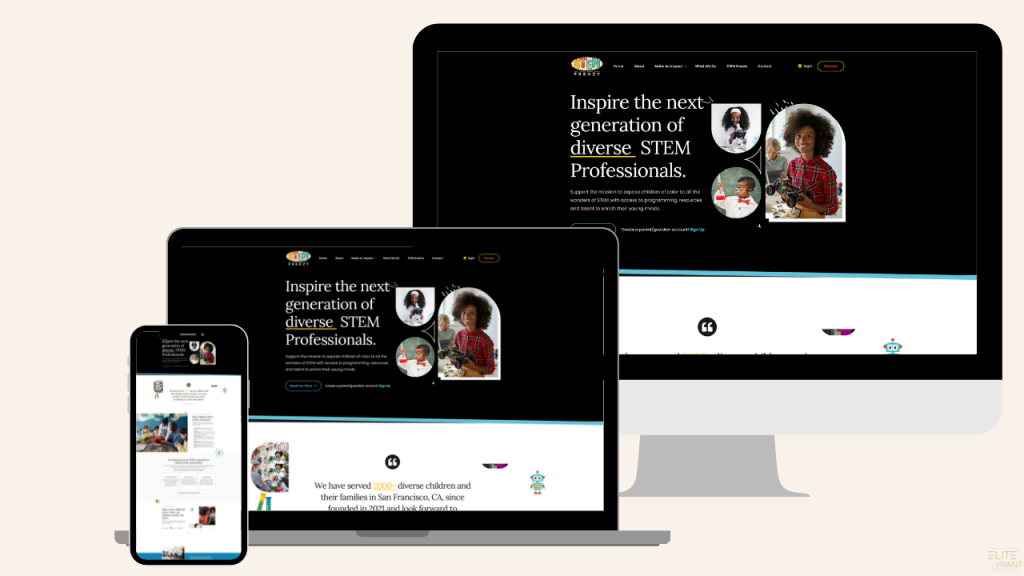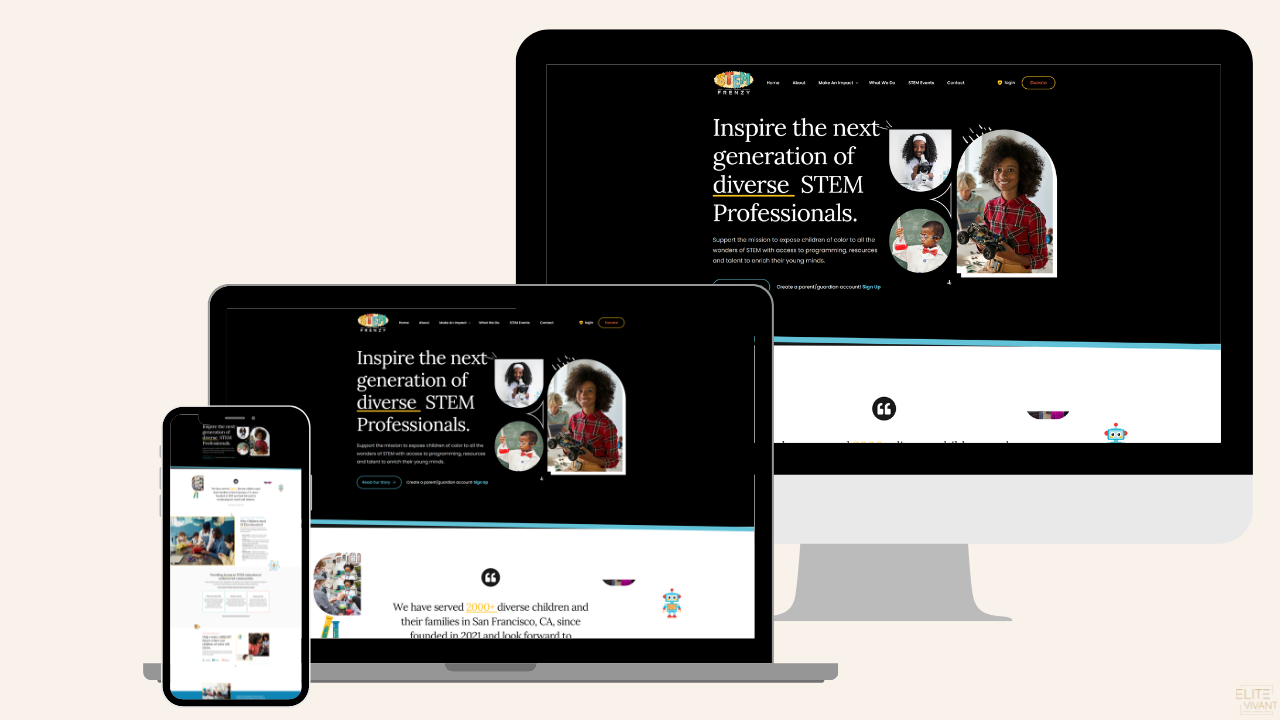 STEM Frenzy Launch & Beyond
STEM Frenzy wanted to create a market presence to drive awareness and attendance for their STEM festival. They also wanted to create an online platform to register parents, students, and communicate with volunteers. Additionally, they wanted to increase their public visibility and website traffic with SEO, digital and social media marketing.
We designed and ELITE Experience to guide your project to success.
Because We Get It: Our services are specifically aimed at service-based entrepreneurs and nonprofits.
Select Your Experience
Based on your growth goals and budget you can choose one or more solutions to guide your vision to success.
We Get To Work!
Starting with research and in-depth conversations we move work to ensure a brand that connects and drives action. 
Launch
Launch with confidence that your brand, web design and marketing strategies are ready to deliver you results.
Ongoing Support
Our commitment to helping you succeed doesn't end after delivery — if it's marketing, content upgrades or more, we've got you covered!