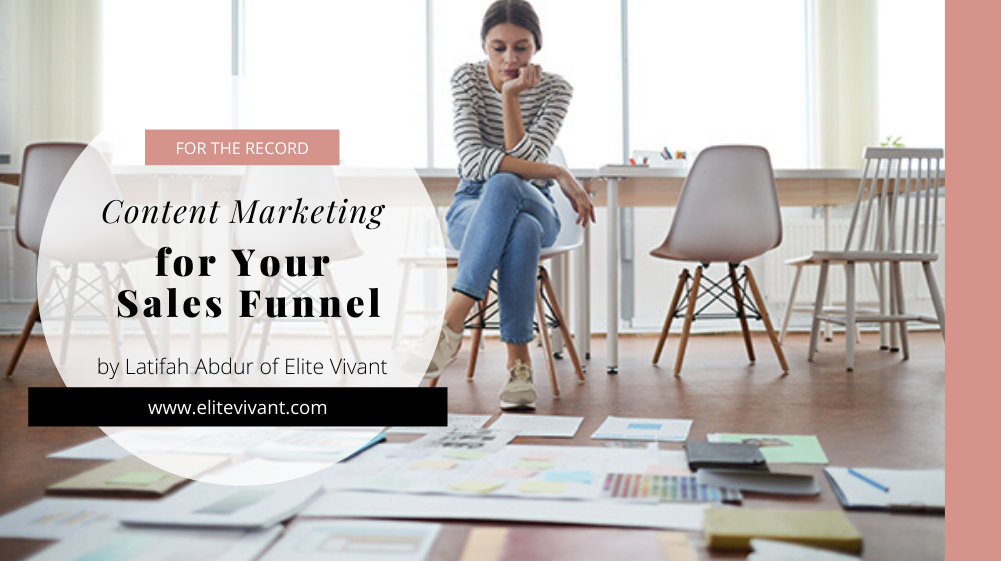 20

Apr
Content Marketing for Your Sales Funnel
As you're navigating the waters of sales funnels and pipelines, make sure you have all the materials you need to send to your leads. Each stage will require different content, and your approach to this content will help determine your conversion rates.
So, now you've got a fully functional sales funnel. Your ducks are in a row, so to speak! And, that's great! This organizational method is one of the easiest ways to boost conversions and achieve those sales goals. Now, it's time to do the paperwork. Or, rather, the digital paperwork. Nobody uses fax machines anymore.
It's easier now than ever before to produce marketing content. Any of the materials that you need to send to your leads at various stages of a sale are right at your fingertips.
In fact, we've launched our own Digital Marketing & Growth Strategy Services so that you can easily produce and promote consistent content! However, we'll talk more about that a bit later.
What exactly would you need to send to a lead during the sales process?
Emails
Emails are a great place to start. This can help hold their interest and hopefully push them to the next stage in the sales process. The key is to make these emails brief, informative, and eye-catching without spamming anyone's inbox.
Social Media
Once you have your lead interested in your emails, be sure to link to your social media profiles! This is where you can post short-form content at least once daily. On social media, you want to be approachable and interesting without seeming like you're trying too hard. Don't overload on the emojis
or #hashtags!
Blog Posts
A blog for your business is the best way to educate your audience while promoting your services. When you're posting weekly and relevant content to your blog, your voice becomes known as reliable. If you're seen as an expert in your field, your conversion rates will skyrocket.
The great thing about blog posts is that a lead can visit your blog at any stage of the sales pipeline!
How We Can Help
We mentioned earlier that we've launched our Digital Marketing & Growth Strategy Services. Here, we'll work with you to create these materials so that you can convert leads like a pro. We'll write weekly blog posts, daily social media captions, and more so that you can send them out to your leads without having to lift a finger.
Learn more about this service here!
Does your brand needs solutions to move your leads effectively through your sales funnel? Complete our New Client Questionnaire so that we can understand your needs and provide the best fit solutions.