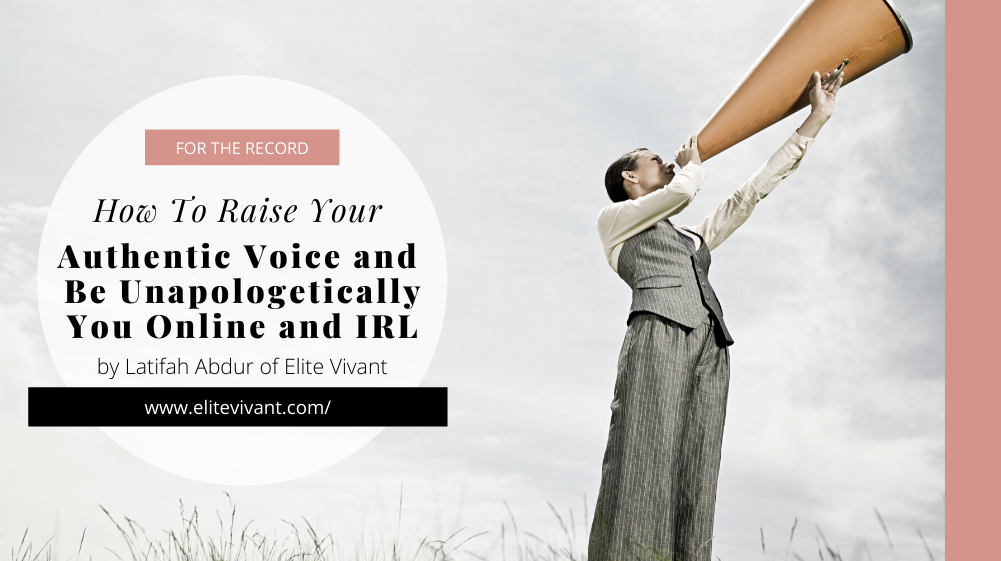 30

Mar
How to Raise Your Authentic Voice And Be Unapologetically You Online And IRL
With social media being open to everybody, we become easily susceptible to unwarranted comments. These sometimes do translate over to the "real world," but they're often much more difficult to face online. Raising your voice not only raises your confidence in online spaces, but in other social settings, as well.
Let's face it, we often find ourselves saying "sorry" several times a day. Have you ever apologized when someone else accidentally bumped into you? There are many reasons for this bizarre phenomenon, and trying to get through each one would be a lot to unpack. To put it simply, we've been conditioned to be overly apologetic from day one. Society is just formatted that way.
However, that doesn't mean that you should filter yourself in certain situations out of fear. For example, on your business's social media platforms, it's important to speak in a voice that seems authentic for you. Audiences these days value authenticity and voices that they can relate to. All kinds of brands use humor and relatability to reach their customers.
One example that really comes to mind are brands on their Twitter accounts. Restaurant chains' social media interns in particular have a lot of fun with each other! Wendy's and McDonald's have literal and figurative beef. It's fun to watch the silly exchanges and disses that they toss at each other.
Like this gem: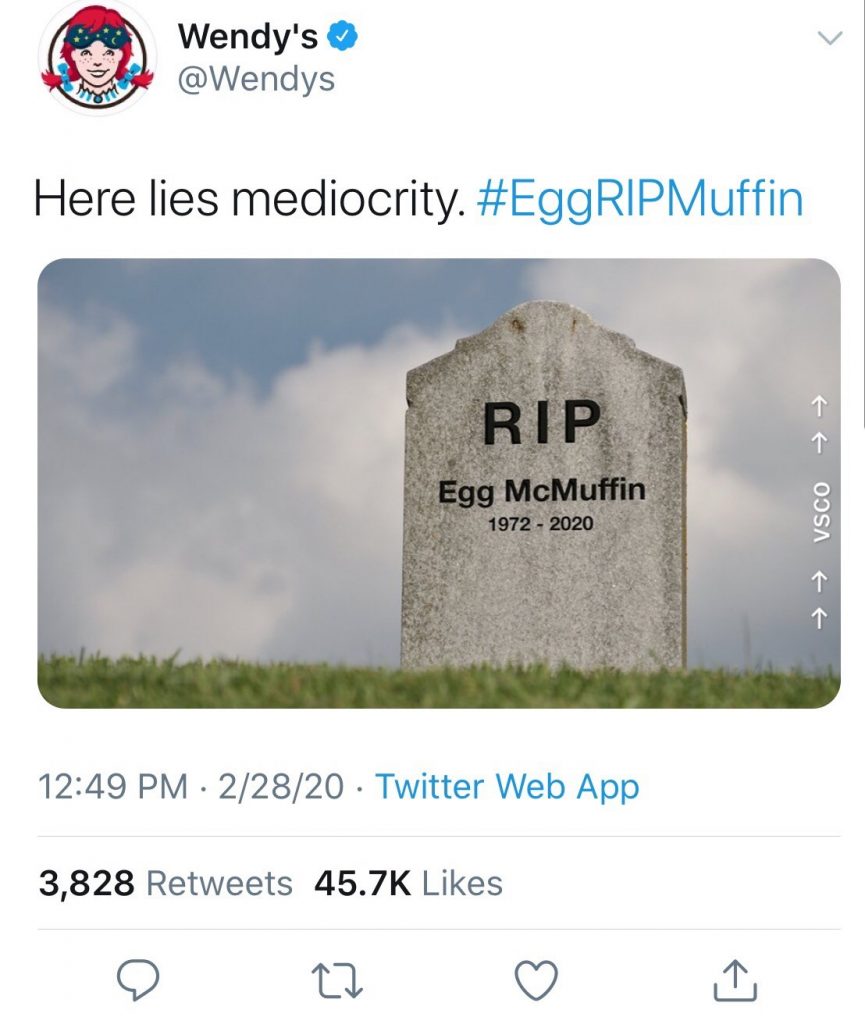 This example is obviously very petty and silly. Your social voice doesn't have to be this outspoken! But, it's important to remember to have fun with it sometimes, whatever that may mean for you.
The beef (that pun is too good to resist) between Wendy's and McDonald's is also an amazing sales tactic. Their audiences are watching to see what happens next, as if they were watching reality TV. Retention is always the main goal.
In "real life," a way to approach this could be adding a sense of humor to your branding. Whether that be through witty catch phrases or avant-garde logos, standing out by appearing to be human is a great idea.
If you feel like you're being talked over in social settings, don't be afraid to assert yourself and set boundaries. Even if you aren't a total expert in your field, pretend that you are. Faking it 'till you make it may be a cliché, but it holds some truth. Women have to do this to a different extent than men. We've all heard of "mansplaining," and oh, boy, is it real.
Chronic mansplainers are unfortunately tough to avoid in business. But, you don't have to roll up your sleeves and declare a permanent protest against men in general if you face it. Instead, present yourself with an aura of confidence, even if it's faux confidence. The goal here is to eliminate the word, "sorry" from your vocabulary unless you've actually messed up. Permanently.
Once you do this, you'll be able to be yourself authentically and unapologetically in any space that you enter.
Does you brand voice lack direction and a clear strategy? Complete our New Client Questionnaire so that we can understand your needs and provide the best fit solutions.