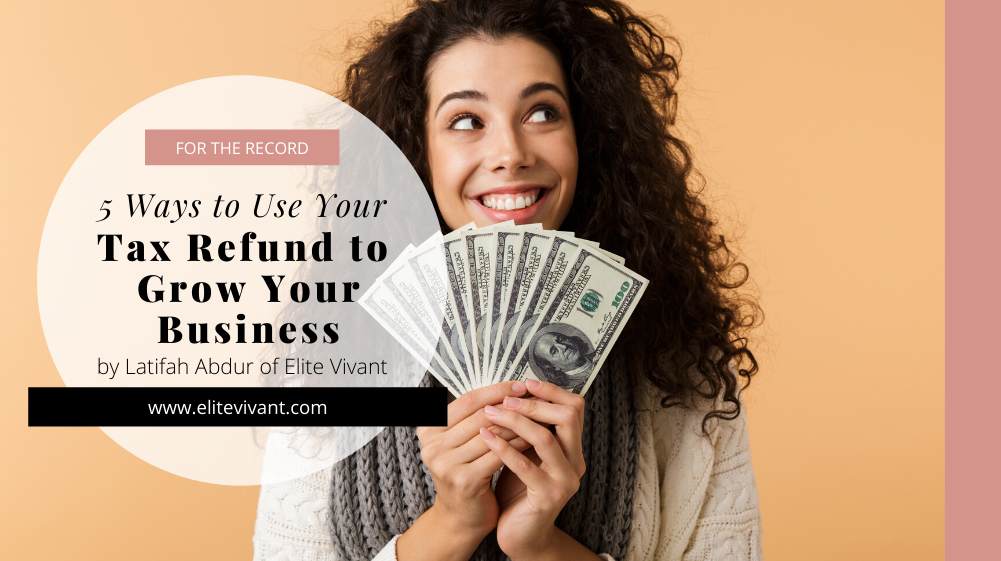 12

Mar
5 Ways to Use Your Tax Refund to Grow Your Business
Tax season can be a stressful time. However, it can also be a productive one. The money you receive in your refund can help you grow your business and accomplish your yearly goals.
We're at a point where our sole focus can be on obtaining the success we envision. Tax season can be stressful. But, once you receive that refund, the biggest question is: "what do I do with it?" This year, dedicate your tax refund to your business and watch as it blossoms. Here are 5 ways you can implement this money for growth:
Pay off your debt. This should be your first priority. Using your refund to pay off any loans or other forms of debt is soothing to the soul. Once you do this, it'll be much easier to focus on other aspects of your budget.
Update your website. Hiring a web designer is a worthy investment into your business! This could help you keep your website competitive. In a largely-digital market, it's important to keep your site engaging and user-friendly. Make sure you remember your brand story when consulting your designer!
Build your personal brand. Along those lines, having a cohesive brand story is incredibly If your audience knows what you're about, you're more likely to retain their attention. A confusing story won't have them so inspired to invest in what you do. At Elite Vivant, we offer Network Growth Program that will help you tell your story and connect you to Center Of Influence within your industry.
Content creation. It can be overwhelming providing your brand with engaging content. Social media is a large beast and there are so many different platforms to learn. Our expert photographers can shoot the right photos to tell your brand's story effectively and aesthetically. But, cute pics are not the only way to keep people engaged! It's important to invest in products that will keep your audience hooked.
Similarly, overall marketing can be costly. Ads are everywhere! Facebook's ads program and Google AdSense can be confusing if you're new to digital marketing. Hiring a professional to navigate through this complicated territory will ease the process and reach new clients. Email marketing is a great idea to look into as well. You don't want to overwhelm your clients' inbox, but it's an easy way to directly contact them about new products and services.
Don't let tax season overwhelm you! Instead, use it as an investment to propel you towards your goals. If you have a clear vision for your Queendom/Kingdom, all you need is to place yourself on the throne.
Are you ready to invest in your business? Complete our New Client Questionnaire so that we can understand your needs and provide the best fit solutions.