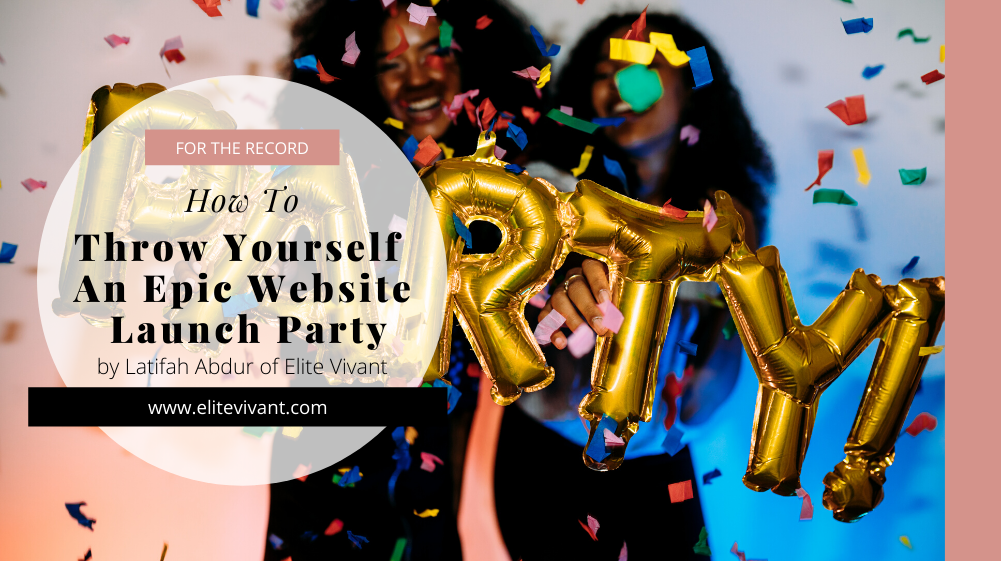 08

Apr
How to Throw Yourself An Epic Website Launch Party
Your website's launch party is just as important as your business's grand opening. First impressions are essential, because you can never repeat them! Here's some great ways to make your website's launch party a huge success.
The thought of hosting a party may seem downright impossible with the current state of the world. If you can't gather with more than 10 people, how can you host a party that will be talked about for years to come? You want your website's launch to signify the place your business will hold in your industry. Thankfully, you can still do that online!
Planning
Even though a virtual party probably seems like less work in the planning-department, it's still important to have details ready and thought-out. Make sure your date, time, and RSVP list are sorted out well in advance. Other factors to consider are:
Your hosting platform
Activities
Content to post before, during, and after your party
Once you have your basics covered, it's time to dive into the fun stuff.
Hosting Platforms
In an ideal world, your website's launch party would be held at the perfect venue with the perfect guestlist. However, your home really can still be the perfect venue! Let's start with the basics. How the heck do you host a virtual party?
Well, everyone's been using Zoom to do pretty much everything! If you're going this route, you can design fun backgrounds to give off the illusion that you're at your dream venue, even if you're just on your couch!
Pro Tip: Test out your technology before you use it! Make sure everything will run smoothly before your event so that minimal errors occur.
Activities
Virtual parties don't mean that you have to leave the fun activities behind! You can host trivia games for prizes. Or, you can host a scavenger hunt on your website. This generates clicks and interest all at the same time, while allowing you to have fun with your audience!
Prizes can include:
Gift Cards for your products
A free trial of your services
Branded merchandise
Content to post
The content you post before the event should be engaging to get people excited to sign up and share the event with others. While the content after should thank and nurture your audience into become a customer/client.
Content before the launch party can include:
Countdown Graphics
60 Second Invitation 
Photos of prizes
Content after the launch party can include
Email Campaign- Thank them for joining and more…
Video Recording on Social Media
Video that your business is now Live! 
Your website's launch doesn't have to be hindered by social distancing. In fact, the fact that more people are home right now can improve the traffic to your website upon its initial launch. So, get planning and have fun!
Are you planning a website launch party and need some support? Complete our New Client Questionnaire so that we can understand your needs and provide the best fit solutions.