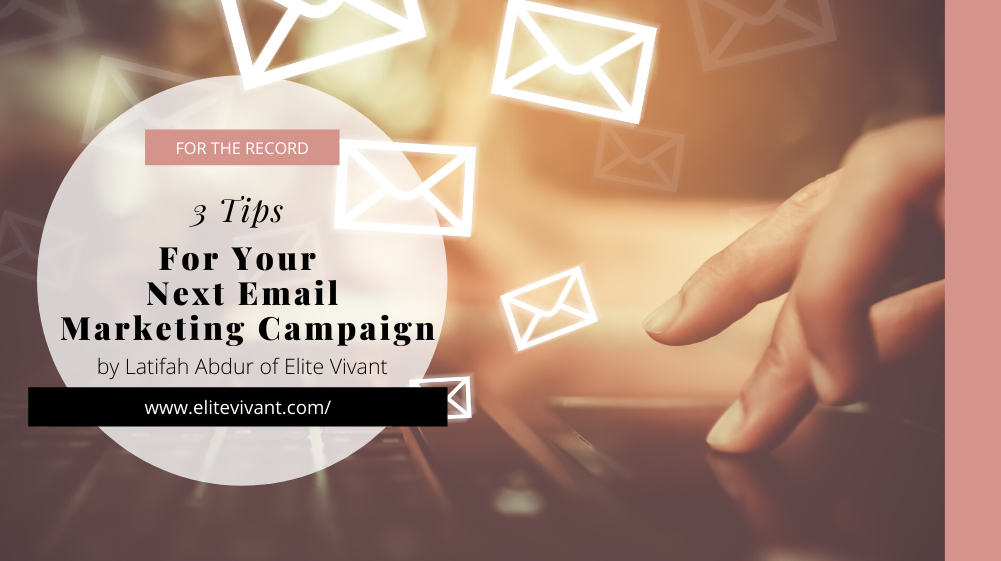 17

Apr
3 Tips for Your Next Email Marketing Campaign
With the Average consumer sending and receiving 93 emails each day it is important that you have an effective email marketing campaign to garner a higher visibility. Though email marketing has many elements here are the top 3 that we feel are very important.
1. Recognizable Sender
With the numerous amount of junk mail and spam emails coming to someones inbox you need to make sure your recipients know the email is from you and/or your company.
You do this in the profile of your email marketing or when sending a campaign the best way to achieve this sending a email from your domain email address. example contact@yourdomain.com if you have a gmail for your business switch it to a more professional email right away.
2. Make email campaign engaging with photos
82% of people pay more attention to emails with pictures. Here you can showcase products, services, employees and customers and create and inside to your company. However don't get carried away with images 3 or fewer is enough.
3. Make it Socially Optimized
You want your email campaign to have a wider reach so place social buttons so recipients can stay connected on all platforms. For example, when someone like your facebook page it shows in there feed to their network and exposes you to a new audience.
The social word of mouth? Once you applies these new steps please let us now how it has improved your email marketing.
Does you need email campaigns that are engaging and optimized for higher conversions? Complete our New Client Questionnaire so that we can understand your needs and provide the best fit solutions.