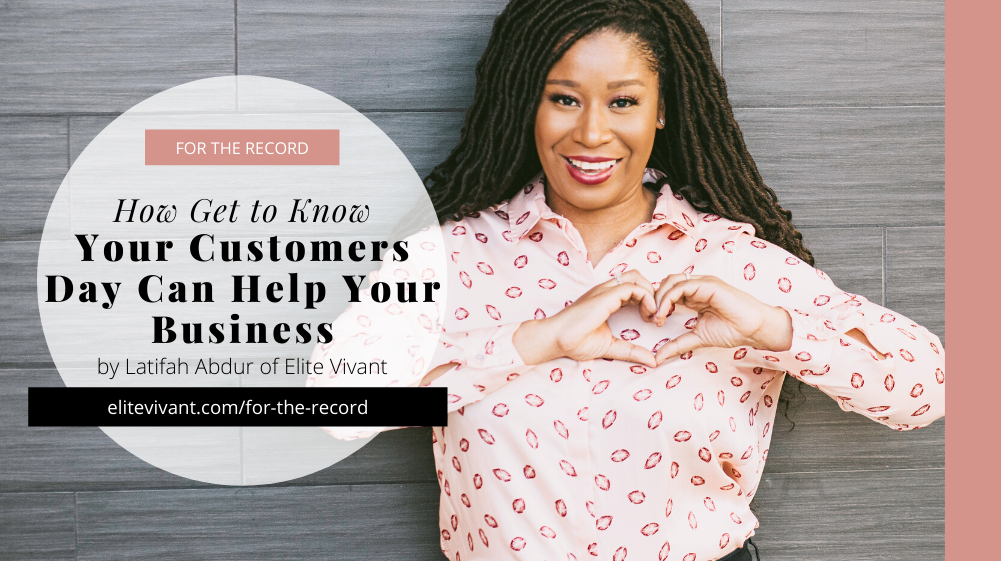 16

Jan
How Get to Know Your Customers Day Can Help Your Business
Establishing a professional yet personable relationship with clients requires balance, but it is essential. Get to Know Your Customers Day is an effective way to remind your clients both old and new that you care.
The Benefits
Participating in Get to Know Your Customers Day comes with benefits that range from subtle to obvious. These include:
Loyalty. Already-loyal clients are more likely to return if they feel appreciated.
A boost for your other services. While promoting your services isn't the goal of the event, these services may still become a topic of discussion. When you know what your clients need and want, it's easier to recommend things you feel will suit them.
Opinions and feedback. This is a great time to gather feedback from those you trust. If long-time clients attend or participate in your event, allow them the opportunity to provide their opinion. A brief survey or discussion group would work well here.
For Them
The most important aspect of successfully running a Get to Know Your Customers Day is that it's about them. This is an opportunity for you to give back. The great thing is that this can be done virtually. 
If you run a business in an office setting, due to covid restrictions hosting an online party is a great option. You can mail gift bags with a combination of branded items (pens, tshirts, etc.) and other non-branded items if your budget allows for it. For example, if your buyer/customer persona is largely young women, other items could include trendy beauty products. Gift-giving is also a good idea for virtual businesses. When you can't host a party and give these gifts in person, sending out care packages is an alternative. The key here is personalization.
Get to Know Your Customers Day happens four times each year. It falls on the third Thursday of January, April, July and October. This means that there are plenty of opportunities to build that bond with your clients! They're the bread and butter of everything you do. Reminding them of their value to you is just as important as your value to them.
Ready to plan your Get To Know Your Customer Day? Complete our New Client Questionnaire so that we can understand your needs and provide the best fit solutions.