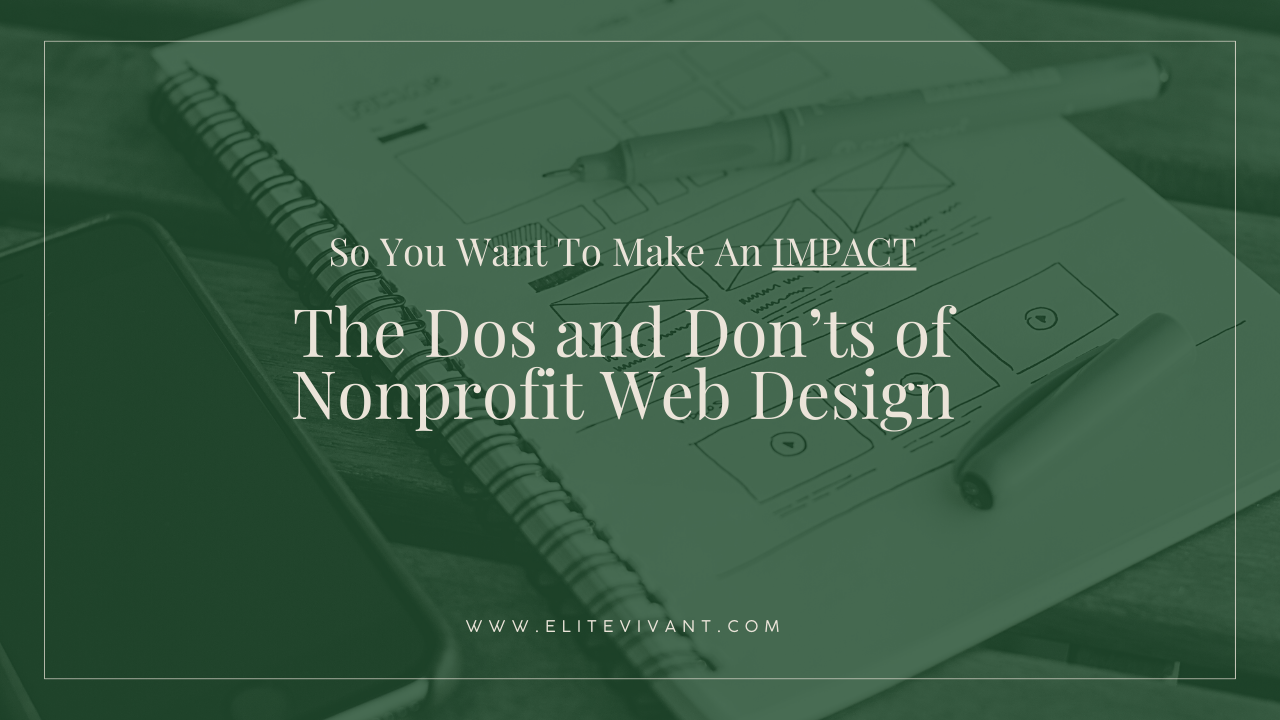 11

Mar
The Dos and Don'ts of Nonprofit Web Design
When it comes to nonprofit web design, it's important to keep in mind the unique needs and goals of the organization. A well-designed website can help attract new donors, volunteers, and supporters while providing a platform for sharing the organization's mission and impact. To ensure that a website successfully engages audiences, there are certain practices to follow and pitfalls to avoid. In this blog post, we'll explore some of the most valuable things to keep in mind when designing a nonprofit website.
Nonprofit Website Navigation

DO: Keep the website simple and easy to navigate. Visitors should be able to find the information they need quickly and easily. Speak your mind and be direct. Keep the language simple so that everyone can easily understand what you are saying, and steer clear of using confusing industry terms or buzzwords.
DON'T: Overwhelm visitors with too much information. Filling up your website with every detail of the organization might seem attractive, but it can quickly become overwhelming for visitors. Focus on the most important information and organize it in a way that's easy to navigate.
Website images for a Nonprofit

DO: Use high-quality images and videos to showcase the organization's work. Visual content can be a powerful way to tell the organization's story and connect with visitors emotionally.
DON'T: Use stock photos or generic images. Authenticity is key, and using generic images can make the organization seem impersonal or disingenuous.
Website Responsiveness

DO: Make the website mobile-friendly. Mobile phone and tablet use are on the rise, so it's critical that your website looks great and runs smoothly across all devices. Don't miss out on potential customers – make sure you optimize for mobile!
DON'T: Neglect the desktop experience. While mobile is essential, many people still access websites on desktops or laptops. Make sure the website is optimized for all devices.
Call To Actions

DO: Include clear calls to action. Whether it's donating, volunteering, or signing up for a newsletter, visitors should be able to take action to support the organization quickly.
DON'T: Be pushy or aggressive with calls to action. While it's important to encourage visitors to take action, being too pushy or aggressive can turn them off.

By following these dos and don'ts, nonprofit organizations can create a website that effectively communicates their mission, engages visitors, and inspires action. Remember, the website is often the first point of contact for potential donors, volunteers, and supporters, so it's worth investing time and resources into creating a site that represents the organization well.