Unlock Your Brand's Potential with
Strategy and Lasting Engagement
Proactive Planning and Audience-Centric Messaging
Our Brand Powerhouse Partnership is designed to provide your brand with the strategic advantage it needs. We believe in building relationships, and this service goes beyond mere transactions to foster genuine connections.
Are you finding your brand caught in the cycle of inconsistency, where you're reacting day-to-day instead of leading with a powerhouse strategy?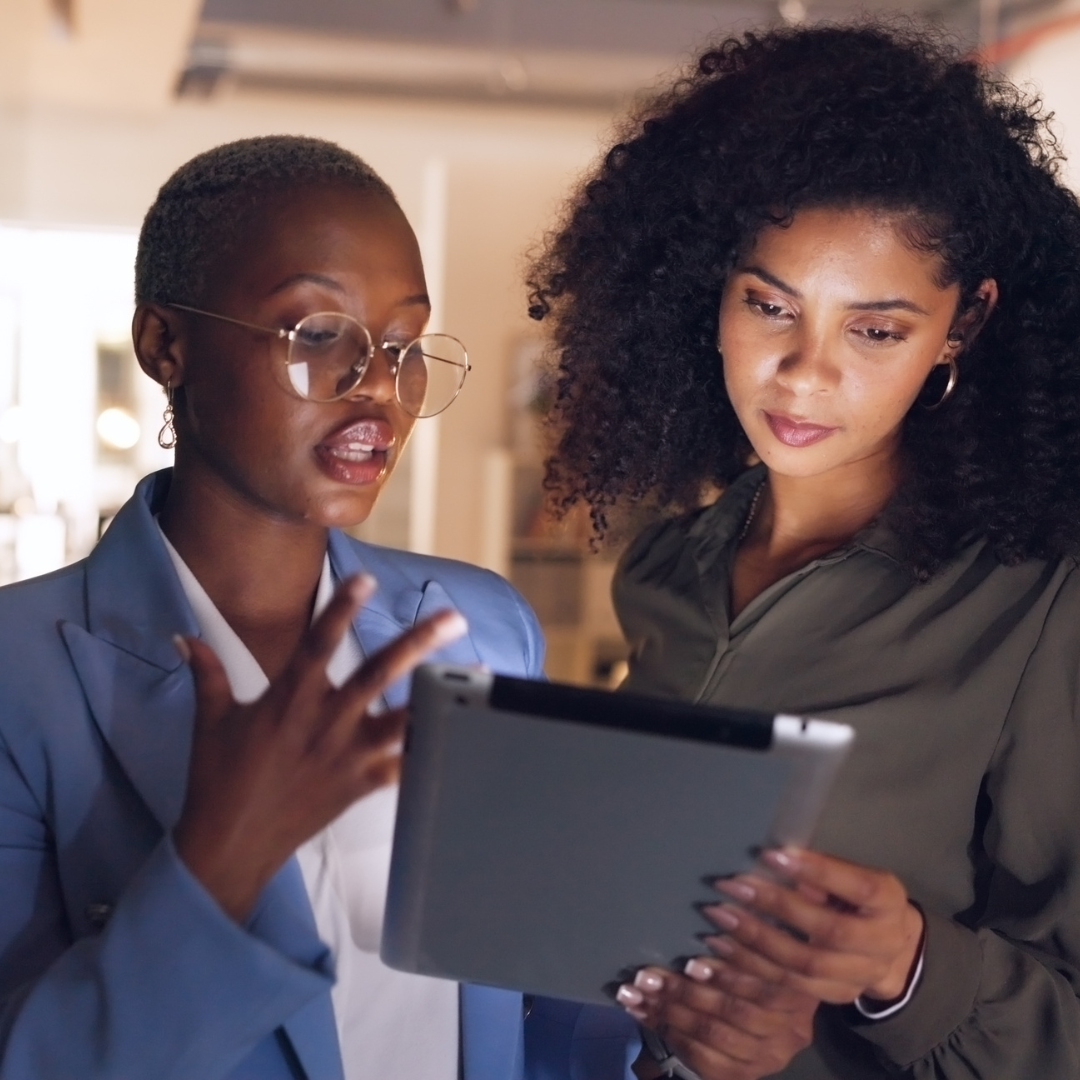 Whether you're a solo entrepreneur or juggling multiple roles, you understand the struggle of maintaining a consistent brand with various tasks on your plate. This reactive approach often leads to burnout, missed opportunities, diluted messaging, and limited impact.
These challenges demand a shift. Without a powerful strategy, your brand's growth remains limited, hindering connections between you and your audience.
If you're facing these challenges, it's time to shift from reactive to proactive.
Enter our Brand Powerhouse Partnership. Through monthly engagement, we guide your brand toward brilliance and growth, freeing you to focus on your strengths while we amplify your brand towards your vision.
Tailor your Brand Powerhouse Partnership
All Powerhouse Partnerships includes a Comprehensive Brand Analysis, Marketing Plan and Monthly Brand Review & Strategy Calls. 
A harmonious blend of solutions, allowing you to exhale confidently with the knowledge that your business is ready for success. Inspired by your specific goals and challenges, we work together to create the ideal set of services that launch your brand powerhouse and grow it according to your vision.
here are some clients we've worked with
Little Zen Yogis
Little Zen Yogis is a nurturing children's yoga and wellness program that introduces young ones to the joys of mindfulness and physical well-being through playful and engaging yoga practices. 
Brand Powerhouse Partnership
Atlas Park Consulting
Atlas Park Consulting is a preeminent practice management, coaching, and consultancy firm dedicated to empowering independent financial advisors and Registered Investment Advisors (RIAs).
Brand Powerhouse Partnership
STEM Frenzy
STEM Frenzy is dedicated to its mission of offering leadership and technical education to K-12 students from diverse backgrounds within underserved communities in San Francisco, CA.
Event Support & Workflows
Brand Powerhouse Partnership
As you explore the comprehensive services that will shape your distinctive Brand Powerhouse Partnership, you're stepping into a realm of limitless possibilities and new learning opportunities. In the words of Maya Angelou…
"Forgive yourself for not knowing what you didn't know before you learned it."
These words echo the heart of Elite Vivant's philosophy, where we embrace the grace in the journey of constant learning and growth.
So, regardless of your brand's current standing, know that we stand ready to empower you with expert insights, propelling both you and your brand confidently forward.
CLIENT TESTIMONIALS | CLIENT TESTIMONIALS | CLIENT TESTIMONIALS | CLIENT TESTIMONIALS | CLIENT TESTIMONIALS
Latifah has been instrumental in helping me create and launch my business, Myles Ink
She helped me streamline my processes which made it easy for me to get up and running. She has a variety of amazing services that I've used to build my business thus far. My favorite service is the Social Media Engagement Package. Recently, I noticed my business was sorely lacking an online presence so I purchased this package with Elite Vivant to help me kick it up a notch.
Elite Vivant's Social Media Engagement service not only increased my online presence, it also helped me to showcase my work to prospective clients and present myself as a reliable resource in my field.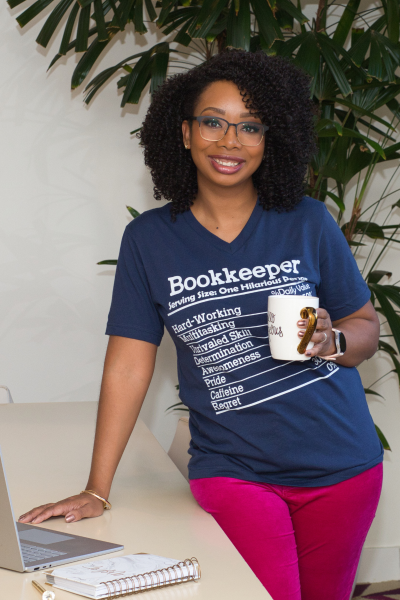 If you want to connect with your audience with messaging and strategy that resonates, you're in the right place.
Latifah and her team at Elite Vivant have been a blessing to us since we launched The STEM Frenzy in 2021. They really took the time to understand our mission and values. We collaborated to ensure that our logo, website, social media presence, and email marketing strategies - continue to engage and connect with the community we serve.
Their assistance in marketing, streamlining exhibitor sign-ups, and attendee registrations was essential to the event's success. We are so grateful for their continued support.
Delia Fitzpatrick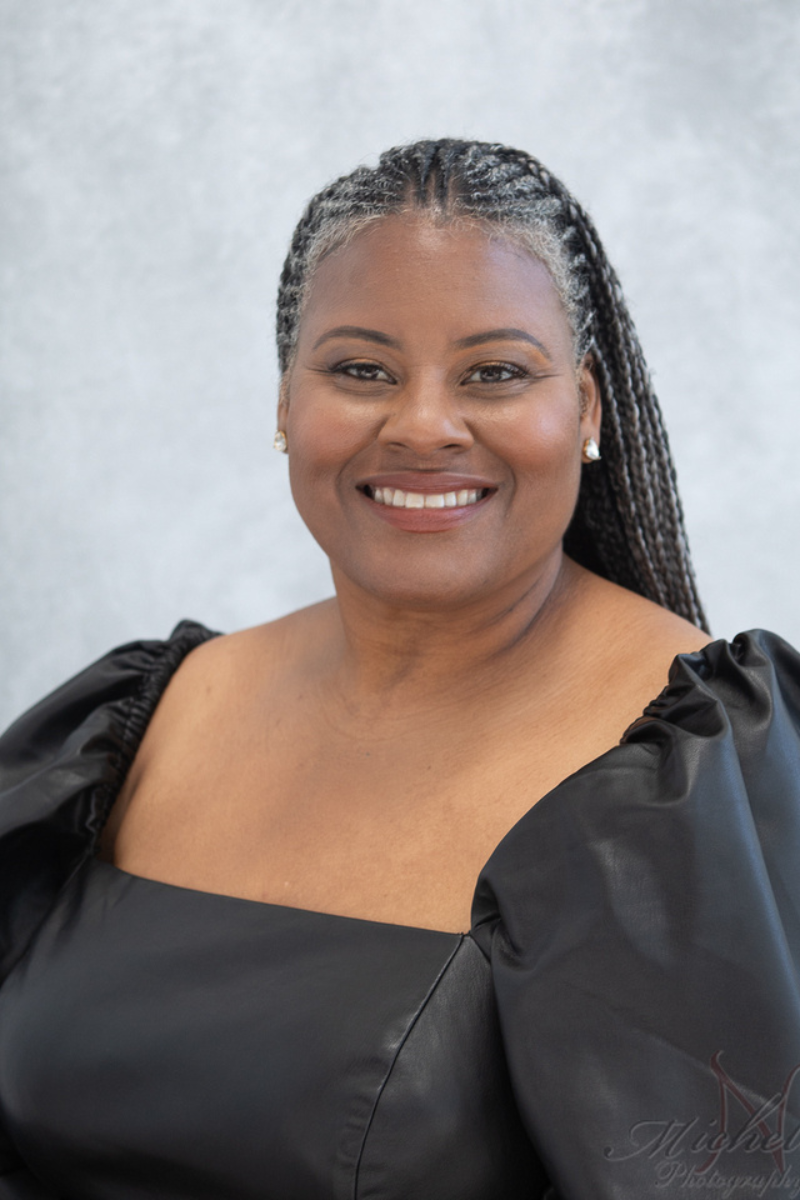 Where do I begin?! Latifah Abdur is an amazing marketing and branding consultant who is authentic, personable, professional and an expert in her craft! She was able to bring my financial services and consulting business vision to life with creativity, freshness, pop! My website is amazing and it has impressed everyone who's seen it! Not only that, she did my professional photos, developed my brand and continues to support me in my business. A one stop shop marketing and branding necessity for any business owner. I HIGHLY recommend her services -- you will not be disappointed!!
Cameo Roberson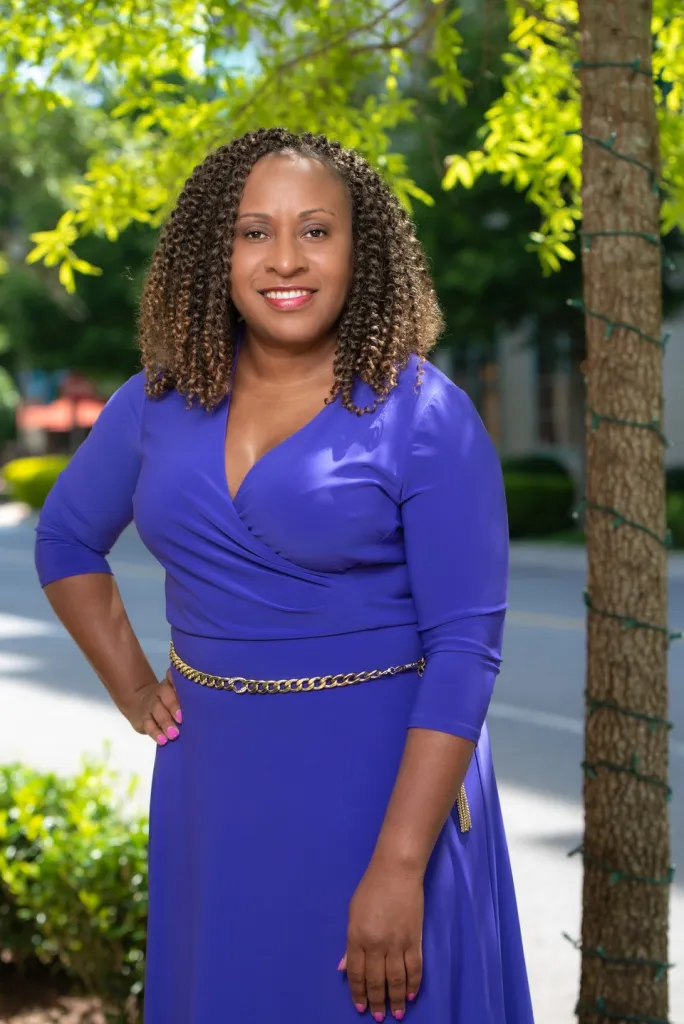 I am so grateful that I was referred to Latifah for my logo design and personal branding! She took the time to understand what I wanted to accomplish and she delivered. Latifah's prompt and professional service was exactly what I needed to launch my business! I highly recommend Latifah for anyone needing assistance with their marketing, branding, and/or website!
Leah Davis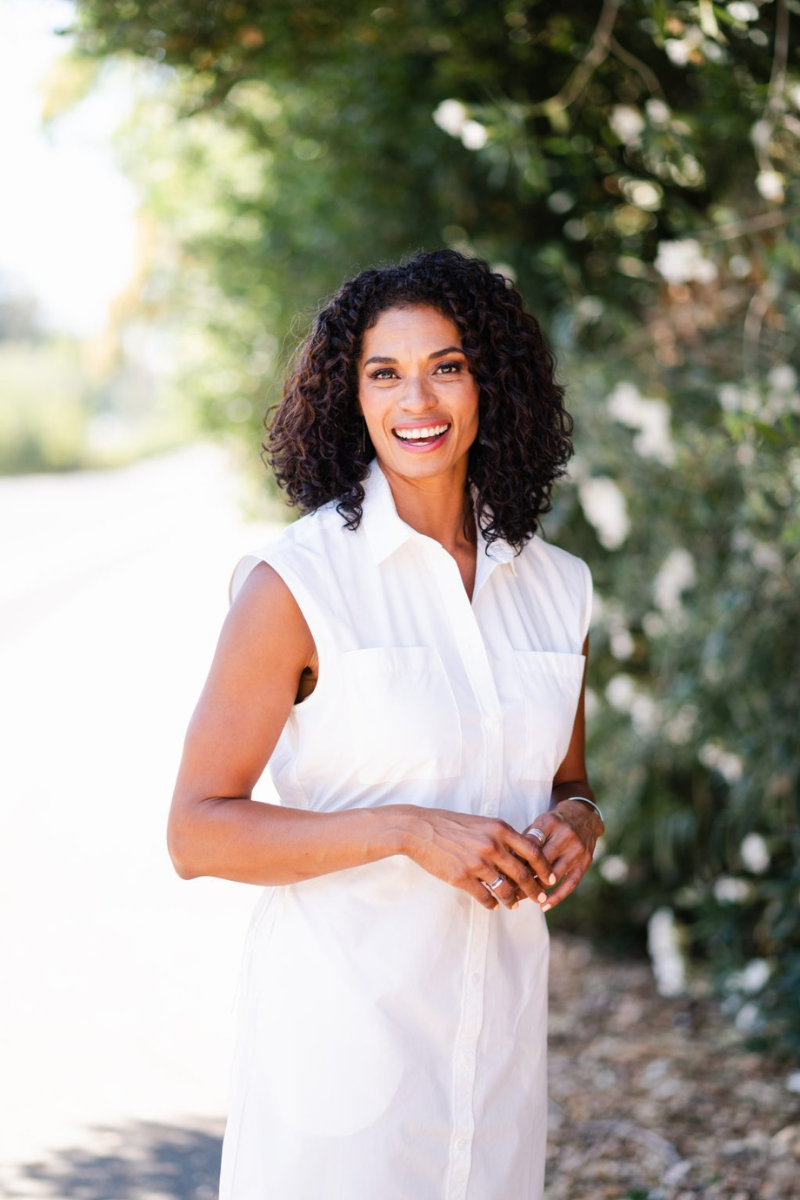 Working with Elite Vivant was a transformative experience for my brand, Little Zen Yogis. From the very start, I felt the dedication and passion that Latifah and her team brought to the table. They seamlessly wove together branding, web design, and social media management to create a cohesive and captivating online presence. The impact was immediate. Our launch campaign, not only grew our interest list but provided us with a clear roadmap for follow-up.
Ashantia R.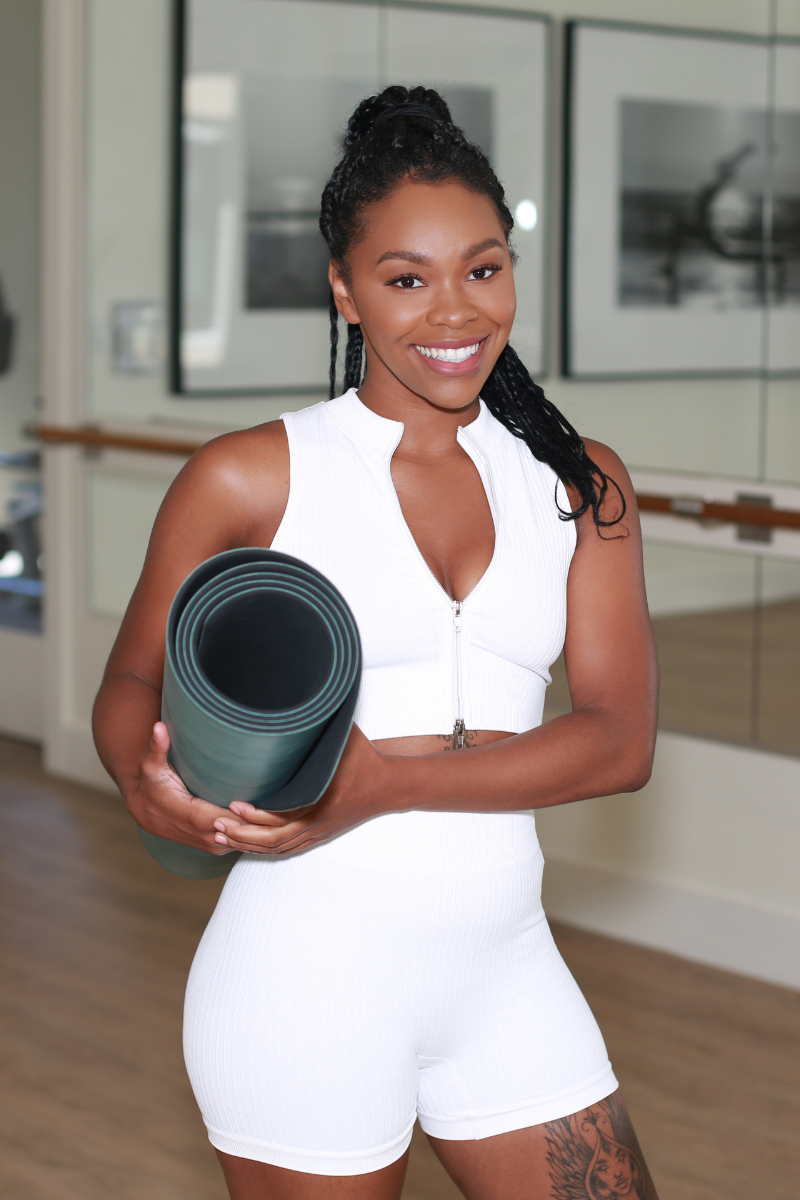 Building Your Brand Powerhouse
Together, these three steps create a seamless progression towards building a robust and dynamic brand powerhouse, one that propels your brand forward and captures the hearts of your target audience.
Discovery and Strategy
In this foundational phase, we'll immerse ourselves in understanding your brand's essence, values, and unique selling points. Our team will conduct thorough market research to identify opportunities and challenges within your industry. This knowledge forms the bedrock of our strategy, allowing us to craft a tailored roadmap for your brand's growth. By aligning your goals with our insights, we start to build your brand powerhouse.
Tailored Implementation for Measurable Impact
With our strategy locked in, we transition to the execution phase – one that's precisely attuned to your brand's goals. At this juncture, we prioritize the brand powerhouse services that directly propel you towards your measurable objectives. Guided by our expertise, we determine what to integrate first to maximize your brand's impact from the outset. This strategic sequencing ensures that every effort is laser-focused on achieving swift and tangible results.
Continuous Evolution and Refinement
The evolution of your brand doesn't stop with implementation; it's an ongoing journey. We closely monitor the results of our efforts, analyzing data and feedback to measure progress. This iterative approach empowers us to refine strategies, adjust tactics, and capitalize on emerging trends. As your brand grows, we remain steadfast, adapting our approach to keep your powerhouse in sync with the ever-evolving market landscape. Our commitment to continuous learning and improvement guarantees that your brand not only reaches its goals but consistently exceeds them.
A 3-month commitment is required to allow us to fully implement and fine-tune the strategies we develop for your brand.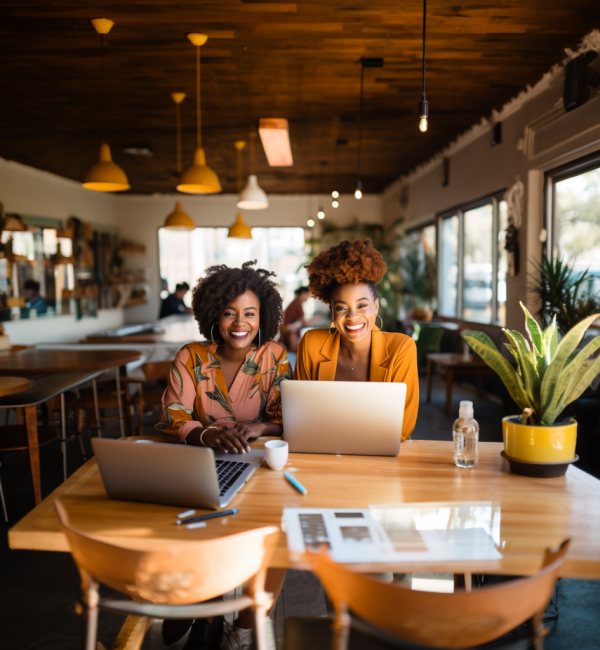 Clarity eliminates uncertainties
Questions about Brand Powerhouse Partnership Answered
Navigating the world of branding and marketing as an entrepreneur can be a challenge. We're here to provide you with straightforward answers to common inquiries, giving you the confidence to take the next step in transforming your brand's future. Dive into our FAQs and discover how our Brand Powerhouse Partnership is tailored to your unique journey.
What exactly is the Monthly Brand Powerhouse Partnership?
The Monthly Brand Powerhouse Partnership is a comprehensive service designed to assist busy entrepreneurs in elevating their brand and marketing efforts. It offers personalized strategies, mentorship, and expert guidance to help you overcome challenges and achieve your brand's full potential.
How will this service help me if I'm already managing my brand's marketing?
Even if you're currently handling your brand's marketing, our service will provide you with expert insights, tailored strategies, and a structured plan. We can help you refine your approach, optimize your efforts, and ensure your brand's growth is on the right track.
Is the Monthly Brand Powerhouse Partnership suitable for startups or only established businesses?
Our service caters to both startups and established businesses. Whether you're just starting out or looking to enhance your brand's presence, our team will tailor strategies to your specific needs, helping you achieve growth at every stage.
How do you ensure the strategies will align with my brand's unique identity?
We believe in the power of personalization. Our experts will work closely with you to understand your brand's values, goals, and target audience. This ensures that the strategies we create are aligned with your brand's identity and resonate with your audience.
Will I have input into the strategies and plans developed for my brand?
Absolutely. Your input is invaluable. We see our partnership as a collaboration. We'll involve you in every step of the strategy development process, ensuring that the plans align with your vision and business objectives.
Can I cancel the service at any time?
After the 3 month commitment. You have the flexibility to cancel the partnership. We believe in the value we provide, but we understand that circumstances can change. We're here to support you throughout your journey, whether you decide to continue or not.
How will I be updated on the progress of my brand's growth?
We maintain open lines of communication. We'll schedule regular check-ins and progress updates to discuss the strategies' effectiveness, review metrics, and address any concerns you might have. Your success is our priority.
Is the Monthly Brand Powerhouse Partnership only for specific industries?
No, our service is versatile and adaptable across various industries. The strategies we develop can be tailored to suit the unique needs of different industries. We embrace diversity and are ready to assist brands from various sectors.
Will I have access to educational resources to enhance my own understanding of branding and marketing?
Absolutely. Education is a vital part of our service. In addition to our monthly sessions, we'll provide you with resources, tips, and insights to empower you with a deeper understanding of branding and marketing concepts.
How can I get started with the Monthly Brand Powerhouse Partnership?
Getting started is easy. Simply schedule a free consultation. We'll discuss your brand's needs, goals, and answer any questions you have to determine how our service can best support you.
Championing Your Entrepreneurial Journey
Hey there, I'm Latifah – an entrepreneur just like you. I know what it's like to have a burning vision and an unwavering determination for your business. But let's be real – transforming that vision into a thriving reality demands more than just a spark. It's about guts, passion, and the kind of determination that keeps you pushing forward, even when the path gets rocky.
From my own journey as an entrepreneur, which began when I was just 19, I understand the twists and turns of finding your way, experimenting with ideas, and finally stumbling upon what truly ignites your passion.
So, I created Elite Vivant – a place where fellow entrepreneurs like you can find a guide. Together, let's construct your business with confidence. I'm here to help you face challenges head-on, equipped with a clear plan. Our toolkit of services – spanning branding, web design, marketing, and ongoing support – is your secret weapon in this adventure.
With the right mindset and a solid support system, the sky's the limit. Let me stand alongside you, championing your vision. Together, we have the strength to elevate your business and make dreams a reality.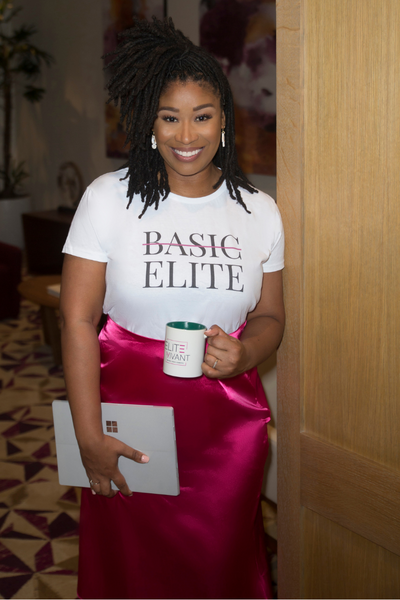 Let Elite Vivant and our dedicated team walk beside you, passionately championing your unique vision.
Together, we'll craft a strategy tailored to your goals, harnessing our expertise to elevate your brand to new horizons. Ready to embark on this transformative journey? Book a consultation call with us today. It's the first step towards unleashing the full potential of your business. We can't wait to learn more about you and your vision!"