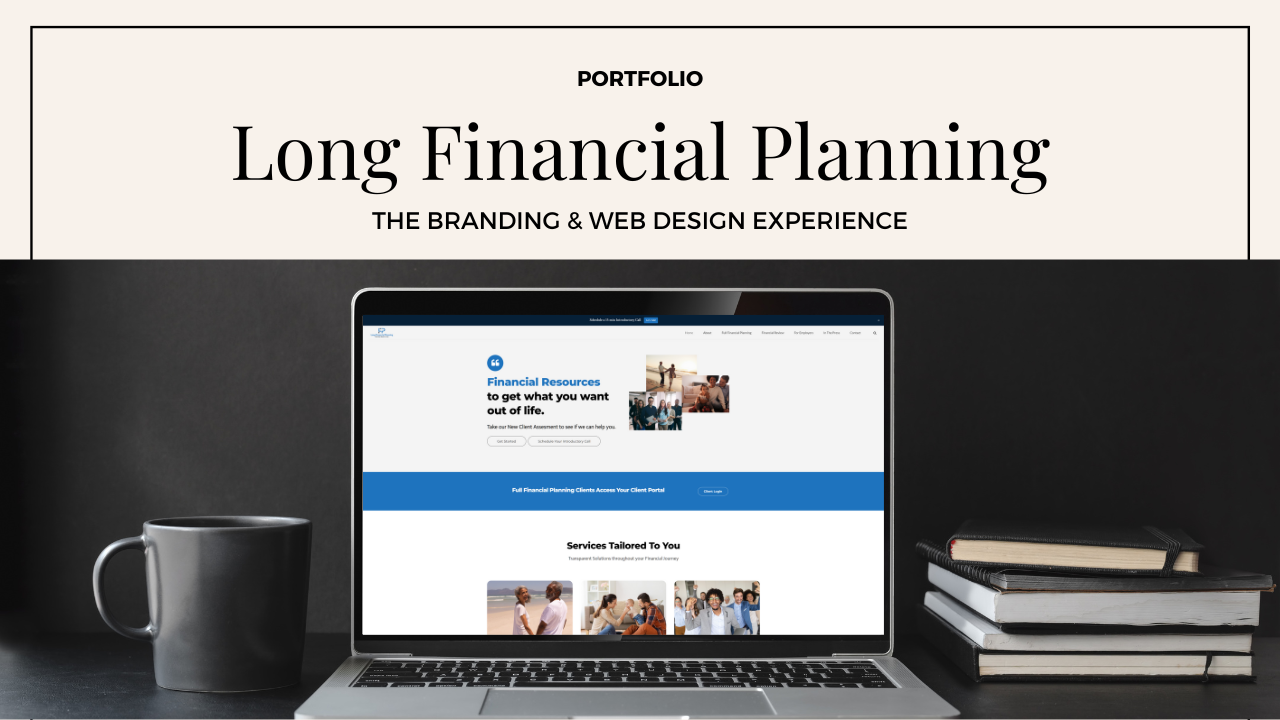 28

February
Rebranding For Financial Advisor
About
Long Financial Planning helps people plan for retirement and other financial milestones in their life. They needed an up-to-date website and logo that reflected their organization's modern look and feel. They also wanted to prequalify prospective clients and guide them to the best solutions even before they scheduled a consultation.
Challenge
Long Financial Planning's website and logo needed to be updated to give customers a modern feel. The website was difficult to navigate and lacked engaging visuals, making it hard for potential clients to find the information they were looking for.
Additionally, they wanted to offer customers a way to prequalify themselves and see if Long Financial Planning was a good fit before they even set up a consultation. This would help prospects understand if they were a good fit before they scheduled a consultation.
Solution
Elite Vivant worked with Long Financial Planning to develop and implement a comprehensive rebranding package. This included designing a new logo, updating the website, and implementing a quiz that prospects could take to understand more about their financial needs.
For the logo, Elite Vivant used a blue and black color pallet to evoke trust and make the logo look modern and inviting. Then, for the website, Elite Vivant used dynamic visuals and bold colors to create an engaging experience and make the website easier to navigate. To aid prospective clients in understanding the services offered, Elite Vivant also developed a short quiz that customers could take to prequalify themselves and better understand the services they would need.
By redesigning the logo and creating a new mobile-friendly website, as well as adding the quiz, Elite Vivant was able to help Long Financial Planning make a smooth transition to a modern brand and website.
Outcome
Elite Vivant was able to successfully help Long Financial Planning update their brand and website. The new logo and website are bright and inviting, and the quiz helps customers understand more about their individual needs even before they schedule a consultation. As a result, Long Financial Planning has seen an increase in website visits, as well as an increase in qualified people scheduling consultations.
The new website and logo has allowed Long Financial Planning to stand out from its competitors and present a modern face to its customers.